– Press release
Author David Carle has been plunging readers into the mysteries of water and the natural world for more than a decade.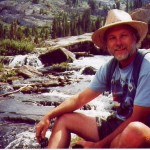 Whether in his fiction or non-fiction works, Carle's careful research and accessible writing style have helped people decipher the complex relationships between water, the environment and other natural resources and how all three have been impacted by growth, usually steered by man's guiding hand. The longtime resident of the Eastern Sierra has also managed to put into perspective the region's volatile and often controversial issues surrounding the impact of water exports on the land and its people.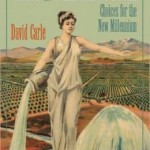 One of Carle's best-known works, "Water and the California Dream: Choices for the New Millennium," has been provoking debate and discussion since its release about a dozen years ago. On Saturday, Nov. 2, Carle will present a talk and slide show based on the "California Dream" volume.
The day will start at the Eastern California Museum in Independence at 4 p.m. with Carle signing copies of his books, which range from "Mono A Novel," to the standard, highly readable reference work, "Introduction to Water in California," to his latest work, "Traveling the 38th Parallel: A Water Line Around the World," which he co-authored with his wife, Janet. And yes, they did travel around the world on the 38th parallel, which bisects Mono Lake, South Korea and Athens and San Francisco, looking for and finding an amazing array of stories about water and the environment.
On a mere, statewide scale, Carle's presentation on California's water wars and woes will begin at 7 p.m. at the Legion Hall, on the corner of U.S. 395 and Kearsarge St., in Independence. Both events are free and open to the public and are sponsored by the Eastern California Museum and the Metabolic Studio. For more information, call 760-878-0258.
When it comes to water, Carle outlines some stark choices facing California in the coming decades. That future has been shaped by the state's water history.
As the book notes: "In the last 100 years, imported water has transformed the environment of the Golden State and its quality of life, with land ownership patterns and real estate boosterism dramatically altering both urban and rural communities. The key to this transformation has been expanded access to water from the Eastern Sierra, the Colorado River and Northern California rivers. Using first-person voices of Californians to reveal the resulting changes, Carle concludes that it may be time to stop drowning the California dream of the good life with imported water.
"Because water choices remain the primary tool for shaping California's future, it is possible to improve both the state's damaged environment and the quality of life if Californians will step out of this historic pattern and embrace limited water supplies as a fact of life in this naturally dry region."
Those interested in local and regional water issues will find Carle's presentation both thorough and thought-provoking.
Carle grew up in Orange County, California, received his bachelor's degree at UC Davis in Wildlife and Fisheries Biology and a master's degree from CSU Sacramento in Recreation and Parks Administration. He was a ranger in California State Parks for 27 years; including from 1982 through 2000, at the Mono Lake Tufa State Reserve, where he shared the unit ranger position with his wife.