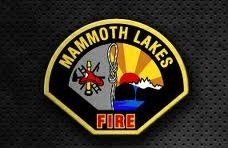 Carbon Monoxide Monitoring  (Press Release from Mammoth Lakes Fire Protection District)
On July 1, 2011 legislation went into effect requiring all single family homeowners to install carbon monoxide (CO) alarms in every California home (rental or not) with attached garages.  Owners of multi-family leased, rental, or owner occupied dwellings, such as apartment, townhouses, and condominium buildings have until January 1, 2013 to comply with the law.  Recent changes to the legislation allow hotels and motels to have until January 1, 2016 to comply.  The only structures exempt from the CO requirements are those that are all electric with detached garages.
CO alarms are required to be installed on every floor and outside each sleeping area.  Follow manufacturer's installation and maintenance requirements and replace the alarm as recommended.
On the average, there are 480 deaths as a result of carbon monoxide (CO) exposure and more than 20,000 people across the county go to emergency rooms because of high level exposure to the gas.  Carbon monoxide is a colorless, tasteless, and odorless gas that is a product of incomplete combustion produced from fuel burning appliances (heaters, fireplaces, woodstoves, furnaces, cooking devices, and idling vehicles).  Exposure to CO produces flu-like symptoms such as nausea, dizzy spells, fatigue and vomiting.  For this reason, it can be misdiagnosed.
For more information or for any questions pertaining to fire related issues, please feel free to contact the Mammoth Lakes Fire Department at 934-2300.