A stolen vehicle led CHP Officers on a car chase through Bishop Saturday night. Two people were arrested in Bishop after a short foot pursuit. A third was arrested by the Los Angeles Police after allegedly stealing a second vehicle from the Bishop Area and driving south.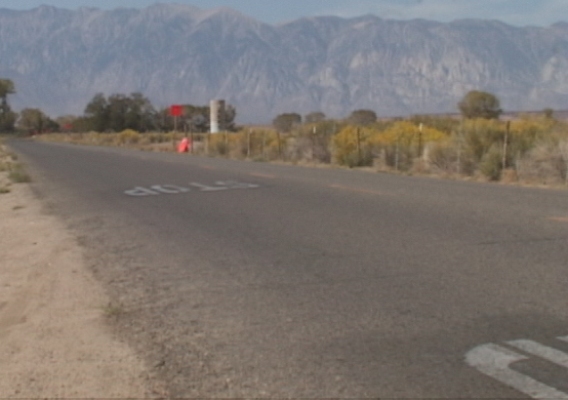 The pursuit started on Ed Powers Rd. when the CHP spotted a vehicle, a 2002 Oldsmobile, driving at over 90 miles per hour. The pursuit turned toward town on 168, followed Brockman across 395 to Dixon Lane, turning again on Saniger. The vehicle pulled into a residence on West Street where three people got of the car and ran. Two were arrested after a short period of time.
Officers arrested a juvenile male for violation of probation. According to Officer Laura Roberts, 19 year old Alondra Figueroa was arrested for resisting arrest. These two were passengers in the Oldsmobile. The driver fled the scene and allegedly stole another vehicle, a Hyundai, from Dunbar Lane in Bishop. Dunbar is also where the first vehicle, the Oldsmobile, was reportedly stolen.
The driver, allegedly Richard Hall III, left the area in the Hyundai, and was later arrested by the Los Angeles Police Department for vehicle theft, according to Officer Roberts.
There was a second vehicle pursuit in the Dixon Lane area Saturday night, but its unclear if the incident is related to the first. A man on a quad, driving with the lights off, was pursued by officers in a large circle from Riverside Road, to Dixon and back to Riverside Road, before the officers lost track of the vehicle in the dust kicked up by the pursuit. Whether these two incidents are related in some way is not clear.