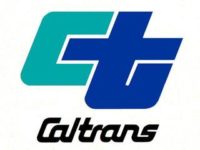 Caltrans to Host Free Free Dump Day at the Bridgeport Transfer Station 
Who:  Caltrans and Mono County
What:  Caltrans is hosting a free dump day Sunday, July 31 at the Bridgeport Transfer Station. Trash loads should be sorted and properly tarped before transporting to the transfer station.
Dump Day events are organized to further the Caltrans goal of keeping our highways litter-free as part of the Clean California Initiative.
Acceptable residential waste includes:
Household and yard waste
Glass, wood, metal, electronics, and recyclables
Appliances, TVs, mattresses, and furniture
Tires (limit 9 at a time)
The following will not be accepted at the free dump day:
Commercial waste
Tractor/heavy equipment tires
Hazardous waste
Pesticides, herbicides, chemicals, sharps, and disinfectants
Tree trunks over 18" in diameter
When:  Sunday, July 31 from 7:30 a.m. – 3:30 p.m.
Where:  Bridgeport Transfer Station
50 Garbage Pit Road in Bridgeport
Visit CleanCA.com to learn more about how Clean California is transforming communities and how you can get involved. Visit the Caltrans District 9 Clean California website to learn more about programs and events in eastern Kern, Inyo, and Mono Counties.