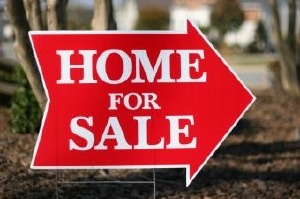 When Caltrans workers removed For Sale signs near Highway 395 in recent weeks, realtors were not happy. Wednesday)realtors and others planned to meet and hoped to hear from Caltrans on what's what with signs and the highway.
Stan Smith of Pleasant Valley Associates said he was surprised and not happy when he found out Caltrans had removed some of his For Sale signs, didn't tell him, and put the signs at the Caltrans yard with no notice. In late May, Smith emailed Florene Trainor of Caltrans with questions on what appeared to be a new policy to remove For Sale and directional signs outside of Caltrans' right of way.
Smith said at the time, Caltrans apparently let political signs remain but removed real estate signs. Smith said it appeared the Caltrans enforcement was selective and did not hit all stretches of Inyo and Mono.
Florene Trainor told Sierra Wave that Mr. Smith's signs were "in our right of way." However, she also said that if For Sale signs were placed outside of the right of way, that would be considered an off-site sign and not allowed. She indicated that signs have to be outside 660 feet from the State right of way. She maintained rules have been in place since 1960.
Smith and others have invited Caltrans to realtors' meetings to help explain the policy. Another meeting was set for today at 8am at the Title Building in Bishop. The association of real estate broker-owners and agents were expected to be there, along with the Owens Valley Contractors & Vendors.
Smith said he believes the past Caltrans policy on signs or enforcement of the policy changed abruptly with no notice.