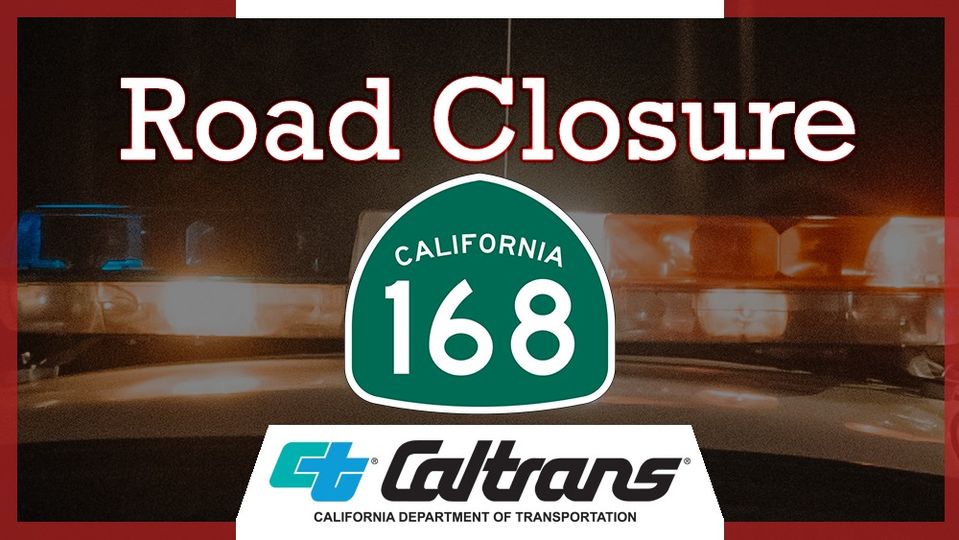 INYO AND MONO COUNTIES – Due to inclement weather and multiple jackknifed big rigs, Caltrans and the CHP have closed State Route 168 E in Inyo County from Death Valley Road just east of the town of Big Pine to the Nevada State Line in Mono County. There is no estimated time of reopening.
Caltrans will post updates on this closure to its social media channels on Twitter and Facebook.
This storm is expected to bring heavy amounts of snow and strong winds throughout the weekend. If you must travel, check the Caltrans website and Quickmap.dot.ca.gov before you get on the road. You can also call the Road Condition Hotline at 1-800-427-ROAD (7623).
Because visibility is limited and roads are slick, we ask that all drivers slow down and allow themselves plenty of time to reach their destinations safely. Caltrans also reminds drivers to move over for Caltrans crews, CHP, and other emergency vehicles. If you come across a snowplow on the highway, create enough space to keep yourself and our snowplow operators safe.