Bishop Mayor Stephen Muchovej want Bishop residents to know that Caltrans is starting the process to re-do Main Street and West Line street. Even though the work won't happen until 2022, the time for you to give your input is NOW!!! So what would you like to see as part of this large project?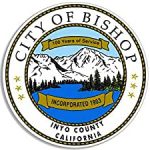 WHAT WOULD YOU LIKE TO SEE DONE?
Want to see utilities along main street put underground? Suggest it!
Want wider tree-lined sidewalks on Main street? Suggest it!
Want a traffic calming median with trees wherever possible? Suggest it!
Want to see more bike lines along West Line Street? Suggest it!
Want more flashy lights for pedestrian crosswalks? Suggest it!
Want some superfluous driveway entrances on Main Street be turned into wider sidewalks? Suggest it!
Want to tell them that they should build a mandatory truck route and return Main Street to the City of Bishop? Suggest it!
Right now there are many proposals on the table, including doing bike lanes on Line Street (at the expense of parking lanes); creating multi-use paths along North Sierra Highway; adding better crosswalks in town. Agree with those? Disagree? Comment on it!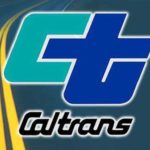 The full project description can be found here (
https://deavpm.wixsite.com/bishop-pvmt
). You can see we're now in the "planning" stage, so this is the time to get all your comments/suggestions in.
So what would you like to see happen on Main Street/West Line Street/North Sierra Highway? Even though these streets are within the limits of the City of Bishop, the City of Bishop does not own them — they are owned by Caltrans. So any modifications need to go through their process. Let's show them how involved and vocal our community is!!!