By Deb Murphy
U.S. Highway 395 and State Highway 168 (also known as Bishop's Main and West Line streets) will start coming into compliance with the Americans with Disabilities Act starting this Monday.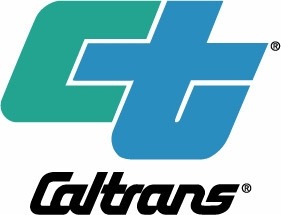 The project was discussed at the City Council meeting with a follow-up presentation last Thursday evening in the Council chambers. The scope of the job focuses on sidewalks, driveways and curbs through the downtown area, from south of Jay Street to the Wye and up Line Street past the Bishop Care Center.
From CalTrans' presentation, it appears the agency has made every effort to reduce what could have been a retail nightmare to just an unpleasant dream. Here are some of the details:
Preliminary work starts March 12 with the actual demo and reconstruction getting underway March 26. Crews from Spectrum Construction Group, Inc. will work on the south side of West Line moving east to Sunland, then coming back to the intersection at Main on the north side of the street.

The intersection of Main and Line will require a one-week closure for drainage work. The closure will take place prior to May 15.

Work on Main starts on the east side at the Wye, ending a long block south of Jay Street. The crews then head back north, starting at Jay Street on the west side of Main.

Project engineer Chris Talbot explained the crews will work at night, from 7 pm. to 6 a.m., Sunday evening through Thursday morning. One lane of traffic will remain open in each direction during construction work. Demo will be done first to get the noise in under the 11 p.m. noise curfew, then reconstruction.

Thousand foot sections will be completed at a time. Every effort will be made to keep driveways open. Broad driveways will be done in two sections.

The project will shut down between May 19 and 30, for Mule Days, July 4th weekend and the weekend of the fishing season opener.

A median, described as a pedestrian refuge or traffic calming devise, will be added in front of Joseph's.
Talbot explained CalTrans started community outreach on the project in 2010. "We've made an effort to contact all the impacted business," he said. The District 9 website will now begin weekly updates so businesses can tell when the impacts will start.
Talbot introduced Bisher Aljazzar, president of Spectrum to the sparse group at last week's special presentation. Aljazzar described previous Spectrum projects with short concrete-drying schedules, all accomplished with what he identified as "high tech concrete."
Spectrum will bring management and foremen from their Irvine headquarters for the project, but Aljazzar said he expects to hire other workers locally.