"First they destroyed our trees, now our businesses!" That was the complaint of Malika Patron, owner of Still Life Caf in Independence – one of many small businesses hindered by the Caltrans four-lane project in town.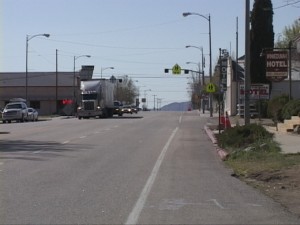 Granite Construction has dug up the streets, re-routed traffic and turned off street lights in the tiny town. None of which has encouraged business in restaurants and mini-marts. Ms. Patron said everyone is losing business.
Patron said Caltrans' timing is terrible. It's spring break and usually a big business time. Patron said she and her husband have made it through very difficult economic times only to have Caltrans finish them off. She plans to shut her doors, expecting months more of the same Caltrans disruption on Main St.
"This is a dead town. They're killing us," said Patron. We placed a call to Caltrans for official response to the public cries for help. We await that response.