$3.6 million more in highway projects and finally paving in the community of Independence. Caltrans issued new information on these things.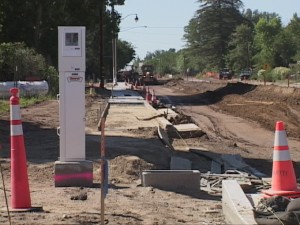 First, the new projects. Caltrans awarded a $2.3 million highway project to International Surfacing Systems from Modesto, California. The project includes pavement rehabilitation on Highway 168, east from Owens River Bridge to White Mountain Road and on Highway 6 from Dixon Lane to Brown Subdivision Road. Construction has started. The completion date is August 5th.
Caltrans awarded a $1.3 million highway project to the same company, International Surfacing. This project includes pavement rehab on Highway 168, east from White Mountain Road to Oasis and on Highway 266, or Lida Road, to the state line. Completion around August 12th.
Meanwhile, in the tiny town of Independence Granite Construction will start to place new asphalt pavement in town. According to Caltrans, this phase of paving is expected to be completed within four business days. Access to county roads will be maintained with momentary delays. Caltrans says access to Independence businesses will remain uninterrupted.