State workers in the Eastern Sierra wait with trepidation to hear if they will have jobs and enough pay to live on.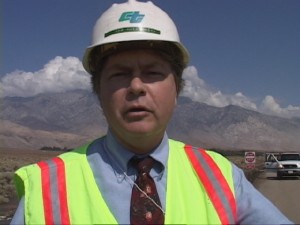 Tom Hallenbeck, Director of Caltrans in our area, said that the office in the Eastern Sierra has not received details on how to implement furloughs of 2 days per month, unpaid.
Hallenbeck said he's hopeful that the State will make exceptions for life and safety needs such as snow plowing. Hallenbeck said that Caltrans is funded through gas tax money which can not be used for general fund purposes, so cutbacks in Caltrans do not net savings like other departments.
The local director said there is some hope for employees. He said that the State Director of Caltrans sent a note that lay-offs do not apply to Caltrans, but Hallenbeck and others want to wait to hear this from the Governor.
Director Hallenbeck said that as a manager, the current suspense is "a disaster for morale as employees face possible loss of jobs and pay." He doesn't expect anything more definite until after the holiday.