Caltrans news release
BISHOP—Caltrans announced local transportation planning grants have been awarded. Local agencies will put this money to use for planning efforts and projects that support more sustainable communities, reduce transportation-related greenhouse gases and adapt for the effects of climate change.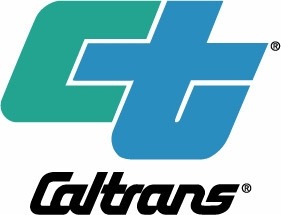 "These grants will provide much needed funding to support the efforts by local and regional agencies to improve transportation in their communities," said Caltrans Director Laurie Berman. "Planning is a crucial first step in creating projects that can ultimately lead to more long-lasting transportation improvements throughout the state."
Among the grants awarded were Sustainable Communities grants, which include local and regional multimodal transportation and land use planning projects. These planning grants will provide funding to support regional sustainable community strategies and ultimately achieve the state's greenhouse gas reductions targets of 40 and 80 percent below 1990 levels by 2030 and 2050 respectively. The Road Repair and Accountability Act (SB 1) provides $25 million annually to this grant program which is awarded both competitively and by formula to eligible projects. Among projects awarded funding are:
Mobility Hub Study and Program for the Town of Mammoth Lakes, $176,086:

The Mobility Hub Study and Program plans for mobility hubs in the North Village, Main Street (SR 203), and Old Mammoth Road commercial corridors. The project will evaluate existing conditions, estimate demand, plan for district parking with coordinated transit stops and facilities for bicyclists and pedestrians, and produce policies for implementation.

Olancha-Cartago Corridor Study, $290,379:

The project will analyze the entire section of U.S. Route 395 and will study how the communities of Olancha and Cartago can re-invent themselves following construction of a transportation project. The project would evaluate speed limits as well as innovations to local walking, cycling and other multi-modal opportunities such as accessibility to existing recreational trails, to create safer and more efficient transportation in the region. The project includes public outreach to local residents and tribal groups, and connects to previously established transportation goals set by Inyo County.