The Digital 395 project is one step closer to approval after the California Public Utilities Commission signs off on close to $20 million in seed money to get the project started.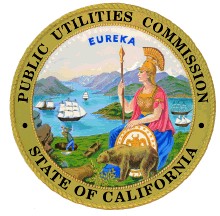 The plan is to use this state money to combine with federal stimulus money to pay for the $100 million project.
The idea behind this Digital 395 project is to run a new fiber optic cable roughly along 395 through the Eastern Sierra to connect to the rest of the world to the south and the north. The new cable would vastly improve the capacity to move information through the Eastern Sierra. While the small population of the Eastern Sierra would benefit, there would be benefits statewide as well. Inyo County Administrator Kevin Carunchio explained that there are currently only two north-south trunk lines in California. Building a new north-south connection through the Eastern Sierra would add a layer of redundancy.
The project cost for 400 miles of cable is estimated at $101 million. The plan is to use federal stimulus money to pay for up to 80% of the cost and have the state pay for the other 20% in matching funds.
The money is expected to get the project built. Who will run the system once its completed has not yet been finalized. Carunchio explained that the current plan is to create a public/private co-op to run the system as an open network.
Digital 395 is now through the state. Carunchio says that the CPUC approved the plan 4-1 at their meeting on Thursday. He explained that the next step is to push the grant application for federal stimulus money in Washington. A decision on the federal level could occur December 31.