With through traffic on highway 120 over Tioga Pass closed due to the Big Meadow Fire, business in Lee Vining is reported to be dead.
The Big Meadow Fire started on Wednesday August 26, when a prescribed fire jumped out of control. At last word the fire was headed straight toward the highway. Fire officials report that the plan today was to contain the fire at highway 120 and the Tamarack Flat campground road.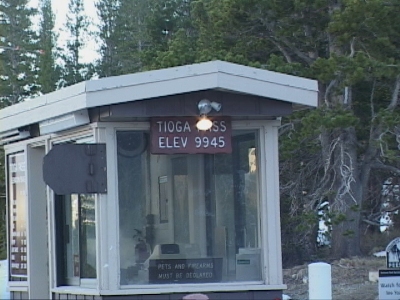 With the highway being used for containment of the fire, the road remains closed for this stretch, meaning slow business in Lee Vining. Underscoring the importance of the Tioga road to the local economy, staff at the popular Mobil station in Lee Vining described business as dead, and horrible adding that the number of visitors in the area is more like April, when the road is closed for the winter.
The road is open as far as White Wolf, above Crane Flat, but while visitors can still make it to Tuolumne Meadows and beyond, there is no way to connect to Yosemite Valley, the Bay Area, or other popular destinations. Few are reportedly driving up to see Tuolumne Meadows in the smoke either. Webcams show Yosemite Valley filled with smoke.
Business along the important Yosemite Corridor will likely continue to take a hit, as Park Officials have now stated that the Tioga Pass road will remain closed to through traffic through the Labor Day Weekend and perhaps longer.