At the recent Mammoth Town Council meeting, council members brought news of changes for the Reds Meadow bus service this summer.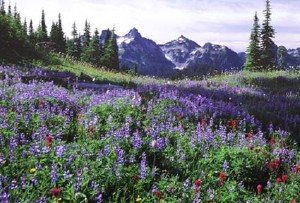 Last year the Eastern Sierra Transit Authority contracted with the Forest Service to take over the Reds Meadow shuttle service. There has now been talk of ESTA taking on the winter bus service currently provided by Mammoth Mountain between the Town of Mammoth Lakes and the Ski Area.
Council member Skip Harvey reported that ESTA had received a $1.6 million grant that will be used to buy four new buses for the Reds Meadow service and may get a grant that will up the total of new buses as high as twelve. In the winter, the plan is to use these new buses to provide better bus service in town, Harvey explained.
Council member John Eastman explained that after the first year of ESTA running the Reds Meadow shuttle, the agency plans improvements such as adding two to three additional buses and additional drivers.
Also at the recent Town Council meeting, the non-profit group Mammoth Nordic gave the council an update on their efforts to groom cross country ski trails at Shady Rest Park.
It has been and continues to be a good year for snow sports in and around the Town of Mammoth Lakes. Brian Knox with Mammoth Nordic told the council that the volunteers had used their "Nordini" snow machine to groom the trails in the Shady Rest area six to seven days a week this winter, sometimes more than twice a day during storm cycles.
This was not quite a season wrap up for Mammoth Nordic since there is still snow and trail grooming at this late date in the season, but Knox explained that so far he and the other volunteers had groomed over 100 days this year, putting in over 350 hours on the "Nordini."
Next year the hope is to work with the Forest Service to start grooming additional routes. The group received a loud round of applause for their efforts to add recreation options in Mammoth Lakes.