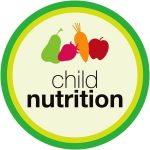 The Child Nutrition Program Meal Service funded by the USDA Food and Nutrition Service, is continuing to provide funding for meals during the Coronavirus Pandemic. The USDA FNS approved a  COVID-19 Nationwide Waiver to Allow Parents and Guardians to Pick Up Meals for Children, infants through 18 years old.
The Bishop Unified School District was used to serving 800 Free School Meals but became concerned when that number dropped to 150 after the schools were forced to close due to the COVID-19 pandemic. School administrators were worried students might not be receiving regular nutritious meals. Rather than sit around and worry, they acted.
BUSD started a meal distribution system that took meals to seven different locations throughout the community beginning Wednesday, April 8, which they have now increased to nine locations, including Chalfant Valley.
On Wednesday, Sierra Wave reached out to Midge Milici, the chief business officer for the Bishop Unified School District to see how the expanded outreach program to provide free children meals was faring. Two weeks ago, the district announced that it was going to offer more locations for families to pick up meals for their school-age children. Even with the school closures, the school district has continued to distribute lunches at school, however Milici said that they were only serving around 150 meals per day, far below the usual 800 meals.
"We knew that we had to do better," Milici said, "A lot of kids rely on school meals and don't have access to them with the schools closed. We wondered where the other 650 students were getting food."
How well are the new distribution points working? According to Milici, the first Wednesday, after the program was announced in a local newspaper, the number of meals went from 150 to 312. And then on that Friday, to 366, and the following Monday, to 414 and on Wednesday, 407. Quite a jump, but they are still looking for more to participate.
According to Milici, "There are no income, identification, or proof of age requirements. If someone 'looks between the ages of 0 to 18,' no one is going to stop anyone from picking up a meal."
District vans deliver the food out to the communities in the effort to make the meals more accessible. The distribution sites and specific delivery times are listed on the Bishop Union School District webpage, (www.bishopschool.org) and can be found listed on the homepage under "News." The program flyer is also available in Spanish online. Sierra Wave News website also has the schedule posted on our homepage at www.sierrawave.net.
Over the phone, Melici told Sierra Wave that "I noticed that my grocery bills keep going up every week, as well as my electric bill, because my family was at home all day. With the loss in jobs and wages by many parents in the district, we decided that 'We need to take the meals to or closer to where the kids live.'"
Katie Kolker, interim superintendent for Bishop Unified, is enthusiastic about the idea. She said that "We will everything we can to provide students with the regular nutritious meals they would have otherwise received if the schools were open." Superintendent of Schools for Inyo County, Barry Simpson, is also supportive.
A side benefit of the meal program is that the cafeteria workers keep working all the way through summer under the program until, hopefully, the schools reopen in the fall. That will be a question of it is safe for students to return and what social distancing measures are practical in a school setting?
All the BUSD district staff are using precautions and wear masks and gloves. Everything is kept clean and sanitized, says Milici. When the district sets up the meals, on Mondays and Wednesdays, there will be four meals in every bag – two breakfasts and two lunches, and on Friday, two meals in the bag – one breakfast and one lunch, so each child is getting 10 meals a week
Two adults will be on each delivery run, the driver, and another adult for crowd control and to enforce safe distancing. Families are encouraged to take their meals back home.
The meals are made from district food stores, which are regulated by the federal National School Lunch Program. And the school district is not asking for donations at this time.
When asked how the meals are paid for, Melici said that the district does get some reimbursement from the federal government through the National School Lunch Program, from which it is reimbursed.
If our listeners and readers know of any families that have children that qualify for this free meal program and are not using it, we encourage you to tell them about the Bishop Unified School District program.