"From city halls to county courthouses, from the State house to the White House – bureaucrats control our lives.  Public servants who often try to become our masters.  People whose salaries we pay, but what goods and services do we get?  On Sierra Wave's Bureaucrat Beat, we'll report what they're up to."  That's the Bureaucrat Beat declaration of dissatisfaction, but as you may know, Bureaucrat Beat talks about so much more.
We in the Bureaucrat Beat Newsroom have spent time in contemplation over recent weeks.  That was pleasant enough, unless we watched the evening news or read the LA Times.  Egad!  What a state the human race has fallen into.  It's all very simple – greed, ego, personal power, venality.  Okay, so we know what it is.  Should be really simple to eliminate the problems.  No.  The other problem we forgot to mention is "blind eye" syndrome.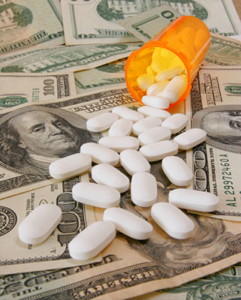 Take the drug companies.  According to Public Citizen Health Letter, brand-name drug companies pay generic companies to delay release of drugs that compete with brand-names.  They pay them to delay release of generics for up to nine years!  Big deal?  Well, consider that an amount of brand-name Lipitor costs $205 while while the same amount of generic atorvastatin costs $18.  According to the article, brand-name drug companies pay generic companies as much as $20 or $30 million annually to do nothing.  Bottom line – us poor schmucks are making drug companies rich.  Our legislators have failed to pass bills that would stop this.  They get big bucks from the same guys.
Another depressing story in the LA Times.  Michael Hiltzik's column on "Why the U.S. has to settle for low-speed data".  He basically concludes it's a case of monopoly.  Most of the country gets internet service from Time Warner Cable and Comcast.  Hiltzik reports that they don't want to spend their billions in revenue on upgrades.  He also reports that the New America Foundation looked for the best internet connection in 22 major cities for $35 a month.  In Hong Kong that money will get you a 500-megabit-per-second download connection.  Seoul, Paris, Berlin and Bucharest – 100 megabits.  In Los Angeles from Time Warner?  10 megabits.
President Obama plays golf with the Comcast CEO, an old friend, and, of course, the two big cable giants spend lots of money on Congress.  A certain part of the world is too chummy to include us.  If you want to read more about that, check out the new book, "This Town", written by Mark Leibovich who says in Washington even funerals are considered "networking events."
On to an event of ultimate personal freedom – Burning Man in the far reaches of the Black Rock desert in northern Nevada.  People with purple hair and weird clothes could be seen in Reno stores stocking up for a week of somewhat primitive, wild living.  Some of our local people go to Burning Man.  They see it as head therapy and a lot of fun.  The LA Times noted that cell phone service does not come through well at Burning Man.  No surprise there.  In fact, the Times article says the Burning Man philosophy is "unplugged".  So who needs cell phones?  Well, it's a habit some just can't break, so some of the creative types over there have devised portable cell equipment.
Back to the newsroom where some members have had it with the self-righteous and negative comments on our website.  We're hitting the trash button on a lot of them that state their "profound" truths with no basis in fact and no productive aim.  Hey, we're looking for intelligent, thoughtful discussion or humor.  Egotistical palaver we don't need.  Maybe Paul McFarland is right.  Maybe we should insist on real names.  We don't want to do that because we're in small towns where legitimate opinions could cause unintended consequences, but we're thinking about it.  For those of you who comment, imagine you are representing your real self.
Several commenters and the newsroom  got a laugh out of an MLPD typo in a bank robbery press release.  It said the Mammoth Branch of the Bank of Robbery was robbed.  With this, the second bank job in a row, some of us thought Bank of Robbery made sense.  One newsroom member said, "How about the Town of Robbery."  Okay, hopefully there will be no more.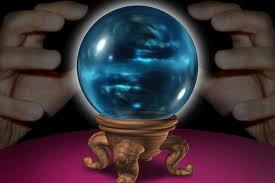 One more shake-up of town management?  Rumors swirled that Marysheva-Martinez was likely out and Tom Cage in as manager.  The Bureaucrat Beat Newsroom watches the Town of Mammoth as if gazing into a crystal ball drama.  We hope for the best.  All of us here in the Eastern Sierra depend on each other.  As it goes in Mammoth, so it goes in Bishop and so on.
Finally, the terrible Rim Fire is so big it creates its own weather as reported by Associated Press:  "California fire officials say the fire is so large and is burning with such a force, it has created its own weather pattern, making it difficult to predict which direction it will move. 'As the smoke column builds up it breaks down and collapses inside of itself, sending downdrafts and gusts that can go in any direction,'" CalFire spokesman Daniel Berlant told the Associated Press. "There's a lot of potential for this one to continue to grow.'"
We hope not.  With that, this is Benett Kessler signing off for Bureaucrat Beat where we await your word on our lives in the Eastern Sierra and beyond.