Mono Sheriff Deputies have arrested three people in connection with a string of commercial and residential burglaries in the Lee Vining area.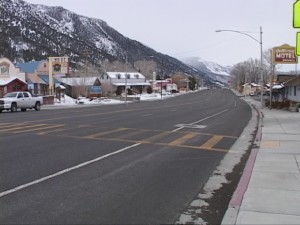 According to Under Sheriff Ralph Obenberger, officers conducted extensive interviews with victims and other Lee Vining residents in an effort to figure out who was behind the burglaries.
With the evidence gathered and help from the community, Obenberger reports that three arrests were made. Two of the suspects are juvenile residents of Lee Vining. The third suspect arrested was 18 year old Jorge Garnica also of Lee Vining.
A fourth person, a juvenile resident of June Lake, was arrested for obstruction of a peace officer during the arrest of the other three.
Officers were able to recover some stolen property, but there are still more stolen items that have not been accounted for. If you have additional information on these stolen items along with any other information on these cases, officers ask that you call the Mono Sheriffs Department at 932-7549.