The more we examine the workings of our governments – mostly state and federal – the more we see the real picture. The laws that govern our lives mostly come from how much money special interests give to legislators.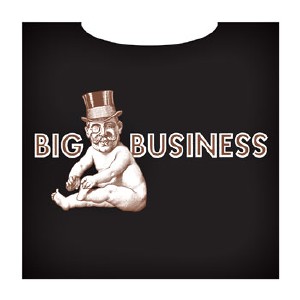 One of our listeners recently shared data on big tobacco company contributions to campaigns. According to a report from the Center for Tobacco Policy and Organizing in association with the American Lung Association, "Tobacco interests have spent more on campaign contributions during the first 18 months of the 2009-2010 election cycle than they spent during the entire two years of the previous election cycle." They focus on state legislators. Their report says that contributions to legislators remained consistent but contributions to political action committees increased significantly.
Philip Morris USA, Inc. contributed $1.1 million to the California Business PAC Opposed to Proposition 25 and in support of Props 13 and 26. Here's what their report said about our legislators:
Inyo Assembly representative Connie Conway received $7800 from Phillip Morris and $3,000 from RJ Reynolds. Inyo State Senator Roy Ashburn received $8,500 from Tobacco. Mono Assemblyman Tom Berryhill received $14,700 from Tobacco. Just remember who they work for.
Here's an up trip. You may have heard that Mammoth Town Councilman John Eastman, along with around a dozen Mammoth residents, headed off to Nepal for some type of project. We hear it's Habitat for Humanity. That's the group that builds houses for people who would never, ever have one otherwise. We're looking forward to details.
And, now a word about California's state budget. Awful. Well, there's more than that, but when it's 100 days late and still billions in the red it's not a warm, fuzzy feeling. Here's the best thing we read – seems Governor Schwarzengger vetoed enough things to create a reserve for economic uncertainties that is bigger than the old fund. According to news reports, the state's reserve for emergencies like battling wildfires would grow from $375 million to $1.3 billion.
Other reports said the Gov's cuts into social programs will hurt people, bad. The economic downturn has already hurt many people. Assemblyman Darrell Steinberg is quoted as saying that the Governor's vetoes "were directed at making life more difficult for California's working parents and the poorest, sickest and most elderly Californians."
Still more – In addition to the cuts to welfare and education were multimillion-dollar reductions to programs that fight AIDS and substance abuse and provide community clinics for people without health insurance. Schwarzenegger did try to completely do away with California's welfare program but fell short of that. Instead, he took away child care for welfare recipients' children. Okay. We'll see how it all shakes out locally.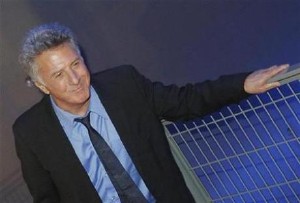 At this point, we in the Bureaucrat Beat Newsroom must turn to the world of escapism. That's television, of course. If you want to move on from the real world gloom, you might want to watch a new HBO series called "Luck." It stars Nick Nolte and Dustin Hoffman. Wow. We're impressed so far. The same man who directed Miami Vice will handle "Luck" which heads to the race track and the world of horses. That should be enough to divert our attention.
We're waiting for Bell, California the Mini Series. That's the town, in case you hadn't heard, where virtually all officials voted themselves enormous paychecks and other benefits. The whole scene was about how these officials, it would seem, could rip off the public and other public servants. Some will contemplate life from behind bars. Recent headlines said two administrators stepped down in Bell and a third agreed to reduce his pay from $422,707 per year to $165,000. That's more like it. Geesh.
Actually, Bell might make a rather dull TV show. You know, overweight officials sitting around munching on candy bars and debating how to fleece more money out of the city without anyone knowing. Yeah. Pretty dull stuff.
With that, this is Benett Kessler signing off for Bureaucrat Beat where we await your word on our lives in the Eastern Sierra and beyond.