While our thoughts bounced around inside of our skulls in search of inspiration for today's column, we zeroed in on a start. Verizon provoked the creative urge. We know even Santa can't do much about our Christmas wish that Verizon will hire real people and live up to their slogan – "We provide excellent service."
Dear Santa, please help Verizon see the light of warm hearts and good cheer. Convince them not to put people on hold for 10 or 15 minutes, to hire enough workers to actually answer phones and questions of customers. If they did this, Verizon would rake in new customers and keep old ones very happy. Santa, please help Verizon to see that in today's world of communication choices behind every door they need to fight for customers.
While Santa whispers in Verizon's ear, our ears picked up one more tragic Verizon tale. At the meeting of the Eastern Sierra Council of Governments, Mono County Administrator Dave Wilbrecht told how Verizon insists it will cost too much to complete a communication loop in northern Mono County which would give us a back-up if someone severs the fiber optic line – which they inevitably will.
How would Verizon executives feel if their wives and children lived here when the 911 emergency system goes out and danger comes in? Seems Verizon won't even give Mono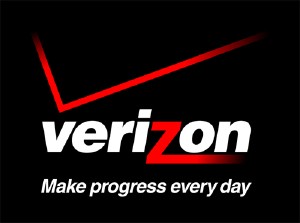 County the cost figures so the County can try for grant money. Wilbrecht said Verizon has been "very difficult."
Wilbrecht pointed out that part of everyone's phone bill goes to pay for projects like the one here. Wilbrecht said Verizon had "done everything possible not to help us understand the costs." Wilbrecht did grab the ear of the Public Utilities Commission on this issue.
Hey, Verizon, what's up with the Scrooge act?!?
Perhaps the goofiest move of all in 2008 – the so-called area code overlay. As of October 24, 2009, we will have to dial 11 digits even if we're just calling next door. In November, any new numbers here will have to use the new area code of 442. Yikes. Over the last 40 years or more, our population has stayed virtually the same with some growth in Mammoth Lakes. 30 years ago some of our towns could just dial 4 numbers, or maybe 5, to make calls in the same town. Now, we'll dial 11?!? This seems crazy and like five steps backwards.
Talk about backwards. We've heard more than once that local governments in both Inyo and Mono, Mammoth and Bishop, try to enforce some rules only when someone complains. In some cases this might work, but in others it just seems like tattle tale law.
Take the music and art tax in Mammoth Lakes. That was never an issue in all the years Mammoth Lakes has been an incorporated town. An official told us that someone squealed on musicians because they didn't pay for a business license and didn't pay business taxes. So, town officials made it a big deal.
Haven't any of these people ever heard of "starving artists"? So, now comes another regulation – an ordinance that says artists who make more than $5,000 a year have to pay a tax. This somehow seems ludicrous. The arts enhance our communities with culture and revenue. They make Mammoth Lakes more attractive.
What about all the great musicians who come to town for the Jazz Jubilee? Do they have to pay taxes? Welcome to Mammoth Lakes, now open your wallet.
If, in fact, this came up only because someone griped about it – that's not a good foundation to completely change policy. Officials can say, it's our position that part-time artists don't pay the tax. End of story.
As our year slides to an end, we wish issues that spawn hate and resentment would morph into reasonable understanding. The ones that fly to mind are Wilderness disputes and the Mammoth bear issue.
The current Wilderness Coalition Proposal has drawn sharp criticism. On the other side of the issue, so to speak, Robert Redford has emailed alarums about what he describes as the Bush Administration's plan to sell off leases in the Utah Redrock country to oil and gas speculators.
Redford writes, "While America was voting for Barack Obama and his vision of a clean energy future, Bush and Cheney's underlings were conspiring to plunder one of the crown jewels of our natural heritage for their fossil fuel cronies." Redford has asked citizens to email their objections to the auction of Redrock.
We are glad our country can debate land use, but officials and citizens need to approach the debate more thoughtfully with a hefty measure of reason and concern for the other guy.
As for Mammoth Lakes and its "bear" issue (we frankly think it's a power struggle issue), the name calling seems to have subsided, as well it should.
We put our heads together in the Bureaucrat Beat newsroom and decided that at this holiday time, the best thing for all is a generosity of heart, mind and spirit with a large dose of self honesty.
Remember Scrooge and how happy he was about life when he gave up being a stingy control freak.
With that, this is Benett Kessler, signing off for Bureaucrat Beat where we await your word on our lives in the Eastern Sierra and beyond.