Confession, they say, is good for the soul. The Bureaucrat Beat staff sat down around our old table and thought about that. Did we have anything to confess? We agreed that our greatest sin over the years was, perhaps, feeling sorry for some of the officials we had to cover. Some of the things we had to say about them. After all, they're just human.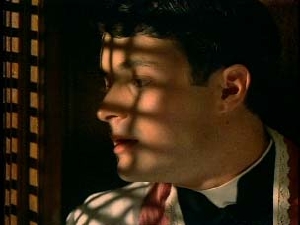 But, what we decided we really felt most sorry about was failing to ask hard questions at times. Most of the time, we asked the tough question. The public, we reasoned, needed the answers. In small town journalism, sometimes it's tough to nail people who you will then see at the grocery store or need as a source tomorrow.
This is why true newsmen have few friends. Sooner or later the questions get around to a lot of people. There. We confessed. Now, get ready for questions.
Actually, here's an answer – the answer to problems. Mammoth Town Councilman John Eastman revealed an attitude that was described by observers as statesman-like and "big thinking." In a discussion about the shortfall of funding for our local bus service, Eastman told the transit board on which he sits that he preferred to focus on important and necessary service, not on which part of the region pays for it. Some in the audience had expected a fight about the amount Mammoth pays compared to contributions from other areas of the Eastern Sierra.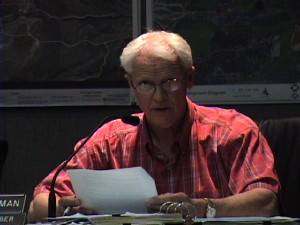 Said Eastman, "I look at it as one area. Not Inyo-Mono. That's too territorial for me," he said to the astonished listeners. Eastman made it clear he was not interested in comparing dollar contributions to service. Instead, he wanted to focus on a good operation. Wow. If only others shared that enlightened view.
Meanwhile, on the business scene a rumors floated into the Bureaucrat Beat newsroom. It said the Cottonwood Plaza tenants had 72 hours to get out. False rumor, possibly based on what happened at the Village at Mammoth three weeks ago. Tenants there received a 3-day notice to leave, but nothing ever came of it.
Of course, the remaining 17 tenants or so did hire a lawyer, Rick Wood, to represent their interests with CNL and Intrawest, owners of the Village. In fact, CNL officials did come to town recently. They met with Wood and town officials.
Privately, some told us that many factors came to light during the visit and that solutions are in the works. That's good news for the hardworking business owners trying to make a tough situation work. Many remain optimistic.
The other persistent rumor – CNL wants to sell the Village and Starwood wants to buy it.
We also received a letter addressed to the "International Bureaucrat Beat Desk". We're not that big, although we do now have a reporter in the UK who says he'll give us any news we want from a British point of view.
The letter we received was about China. Stan Smith truly wire brushed the Chinese over apparently lying about the age of its little girl gymnasts. Smith places the Chinese in the same breath with the most evil. We'll share a couple of paragraphs. Smith said,
"China, shame on you! You have degraded the Olympics, detracted from your show of hospitality at the great expense of your poor people – which we were trying to overlook – and those no benefiting from the economics of your big show, and you have deeply damaged the spirit of friendly competition which heretofore was known as the Olympics.
"China, you have sullied more than your air in your rush to join the world's leading nations. You have taken one of the few evidences of global cooperation and damaged it profoundly, perhaps beyond the acts of the terrorists at the Olympics in Munich. You mock the rules and the committees and authorities, you prematurely age your youth and falsify records and smugly fold your hands into your pajama sleeves and expect us to allow you to save face.
"China, you cheated, you lied and you deserve only a gold medal inone event: corruption!
Singed, Stan Smith, Bishop.
Fair enough, except for the Munich part. We in the Bureaucrat Beat newsroom would like to add that allowing members of the National Basketball Association (NBA) to play on Olympic teams smacks of disingenuousness. Come on. They're pros. They don't belong on an Olympic team.
End of Olympics bashing.
Bravo to all of the others – the medalists and the participants for their Herculean efforts.