Talk about a slap in the face! Not only that but the word "clueless" springs to mind. The Governor and the legislature apparently had no idea how far off the mark they had gone in the public mind. They found out Tuesday night when voters, 66% of them said absolutely not, boys, to five of the six propositions on the ballot.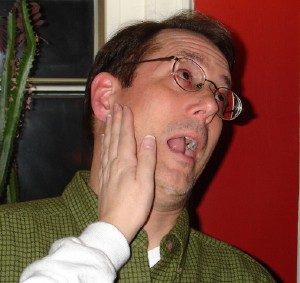 To continue with the slap, voters did say yes to a mandatory limit on legislators pay if a budget deficit develops. Okay. Clearly having barked up the wrong tree, as they say, the muckety mucks in Sacramento have now moved on to tearing out their hair. "Now, what?!?" shriek elected ones, "Those ungrateful people won't give us their money! They know we need it," they scream. "And, they wouldn't even let us borrow on lottery futures. Arghhhh! It's all gambling," they reason. "The public is so stupid!!"
Inyo-Mono Congressman Buck McKeon issued a statement about the Tuesday election in California. He said, "California voters made a clear statement last night that they want a government that is fiscally responsible that maintains a balanced budget, without shouldering taxpayers with an additional burden. They want it nationally and, clearly, at the state level."
McKeon added that the people have made it clear they will not be forced into "hasty votes that would allocate millions in additional taxpayer funds to 'bailout' the legislature." McKeon said California residents pay some of the highest taxes in the entire country. He says the election gives the guys in Sacramento the chance to "make some tough decisions and core changes in the state's fiscal policy and fiscal restraint." Yeah. Let's hope so. We in the Bureaucrat Beat newsroom shudder to think that they might, instead, do things to hurt people, especially the vulnerable ones.
Closer to home. You haven't lived until you've had a Caltrans contractor tell you that "you can not drive in and out of your driveway for three days. Have a nice day." Yeah, that's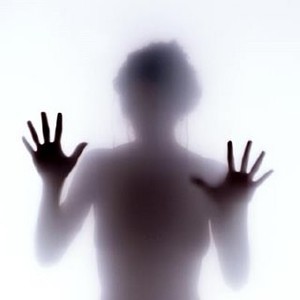 what happened this week. Let's see now. Stuck in the Bureaucrat Beat Newsroom South for three days. Well, we could shoot a lot of photos of the mayhem out on the highway – big pits, cement trucks, dreadful noise, or we might pick through the newsroom photo negative archives. Yeah. Let's do that. There's a shot of Steve Wilson – the man who murdered a well-respected rancher some 30 years ago. Remember that? Then, he escaped from Fulsom prison, ran amuck for several years and fell back into the hands of law enforcement.
Then, we found a photo negative of Gene Hanson, former Mono Supervisor, viewed as someone not acting on behalf of the public good. John Garner beat him out of office. We had a photo of that, too.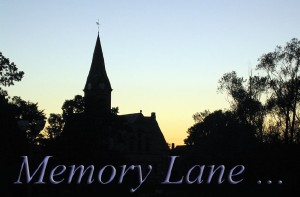 As our boney fingers flipped through the negs, we stopped on another photo – high on top of Mammoth Mountain – the very first Mammoth Town Council. A group with high hopes and big smiles. Mammoth had just entered townhood. Out from under the thumb of Mono County and into the hairy notion of self-determination. Wally Charleston, aka the Muckraker, gave it a good shot back then. Mammoth has always attracted its share of, well, off the wall types.
On the wall of the newsroom, we gaze at one of our favorite flags – red and white stripes crossed by a snake. "Don't tread on me." We like that. We think about taking that flag outside and waving it in front of the Caltrans contractors, but hey, the mess isn't their fault.
So, we'll keep the flag right where it is and continue on our ramble down memory lane. Hey, there's Mac McDonald, Wilma Muth, Barbara Campbell, Chuck Tamajko, Bob Autry, Don Dorsey. Well, anyway, we could go on and on through these film negatives and all those yearrs of politics, crimes, and personalities – you know, the good, the bad and the ugly.
With that, this is Benett Kessler, signing off for Bureaucrat Beat where we await your word on our lives in the Eastern Sierra and beyond.