How many times have people up here said about people down there in Los Angeles that they should desalinate the ocean water instead of draining our streams and underground? So, we read an LA Times headline with some disgust.
It said, "The ocean could ease our thirst, but…Desalination projects in California don't have an easy path." Seems bureaucratic red tape tangles up these projects. So do politics and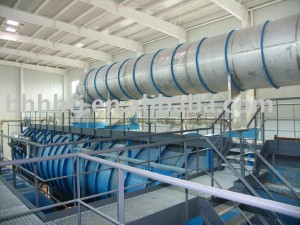 personal opinions. Not to mention the fact that some communities down south would have to pay more for their water. But the Times story says, "The state's natural water resources – such as the snow-capped Sierra Nevada mountains – are over-tapped. Los Angeles regularly leads the nation as the city running out of fresh water the fastest."
The red tape part involves state and regional water boards, air boards, environmental reviews and the state Coastal Commission. The permitting is complex and the cost high. Hey, maybe birth control would be cheaper.
Meanwhile, in Washington, D.C. they all still debate tax breaks for millionaires. According to CBS News, 26% of Americans support these concessions for the wealthy. So, why do the guys in D.C. support it? Oh, wait a minute. They're millionaires and so are their pals.
Speaking of pals, we in the Bureaucrat Beat Newsroom would say that to make truly open government a reality in the Eastern Sierra, each board, commission and committee should hold the view that all are welcome and the more new blood the better and your personal identity does not rise and fall with your commission membership. We will add to those citizens who want boards to invite the public in, get off your couches and go down and take part.
On that note, tomorrow marks the deadline to file an application for appointment to the Mammoth Hospital board. One of our listeners checked to see if the notice of the board vacancy was, in fact, posted on the Post Office bulletin board. He found it hidden under two other pieces of paper. This is why boards need to notify all media about vacancies. Obscure postings and legal ads to not encourage public participation.
The current board essentially said they would appoint former board member Linda Salcido who lost in the November election. Those who heard that message told us that they felt the board had failed to follow a truly public process that invites the community in.
On to Sacramento where we hope that California's new governor rips into each state department and tears out the waste. You might recall that Capitol News Service sent us a story that told how the State Office of Oversight and Outcomes found that the Office of Inspector General took state issued cars, guns and hefty pensions and rarely used the cars and guns. Hello, duhhhhh! These people are not law enforcement. They don't need the cars, guns or the hefty pensions. Their assignments do not qualify as dangerous. Millions in waste. Come on, Governor Brown, make them stop!
And, stop the presses. Good grief. This story makes us in the Bureaucrat Beat Newsroom want to go down to our very dark, dank cellar and throw back a shot of whiskey. Many of you have heard that the Federal Reserve started to print more money, even though they have nothing to back it up. Kind of Monopoly-type money. On top of that, their new, high tech design was too complex for the printing presses and they printed $110 billion in one hundred dollar bills that can not be used. Geeeeeesh!
So, the Fed has quarantined what amounts to 10% of the U.S. cash supply. They will have to burn the flawed bills. Just when you thought things simply could not get worse, they goof up the money.
Time for a bright note. When the Inyo Supervisors met in Death Valley, representatives from the company called Bright Source Energy came to introduce themselves. Seems this major energy firm wants a presence in Inyo County. In fact, Bright Source is described as one of the largest solar developers in the world. Stay tuned for some major developments in southern Inyo.
Strange developments at LADWP headquarters in Los Angeles. The LA Times investigated the melodrama of the utility which has been fraught with inner executive fights, instability, some crime and even a bit of psychoanalyzing.
The Times points to the fact that DWP has employed six general managers in less than four years. The mess inside has led to a reduction in Mayor Villaraigosa's big renewable energy goals. The Times also reported that tensions ran so high among DWP executives that the utility hired "an organizational psychologist to sort out the ill feelings."
The Times reported that sources said a psychologist found "an intense battle between the two men attempting to carry out Villaraigosa's policies: then-General Manager H. David Nahai and Raman Raj, the number 2 executive. Nahai later resigned.
Insiders say that headquarters malingers in dysfunctionality, some of which has impact the Owens Valley. LA customers and politicians have come to mistrust DWP and want a watchdog organization voted in. May the force be with you, LA.
With that, this is Benett Kessler signing off for Bureaucrat Beat where we await your word on our lives in the Eastern Sierra and beyond. And, we will add today, Go Broncos!!