We will start today with a voicemail message from a "concerned citizen". The man said that a video we showed on TV33 on ranching, branding, etc. was abuse to animals and should not have been on TV. The caller said this will teach our children bad things about how to relate to animals. Branding and hog-tying, he said, do not meet the humane test.
We in the bureaucrat beat newsroom, if we had cattle and horses, would not choose to brand, hog-tie, and, gulp, castrate them. And, we have to agree with you that the video was disturbing, but it is the truth about the beef industry. Our job is to reveal the truth, even the awful truth.
Talk about awful. After recent activities, one local man called the department of fish and game a "rogue bureaucracy,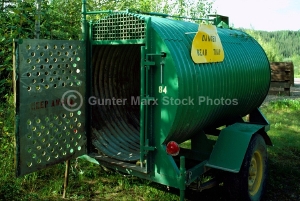 accountable to no one." So it seems at times. This week DFG wanted $10,000 of fisheries fine money to buy a fourth bear trap because, it was said, they wanted one with a safety lock in case the warden locked himself in. Good grief. Then consider the story about how a DFG hired hunter trapped a mother bear and two cubs in month a year or so ago and then, instead of euthanizing them with a jab stick that he carried, he shot them all to death in the trap with a .380. Plus, the stories of uncontrolled shooting of mountain lions with no consideration for humane methods. If these things weren't true, don't you think they would be on the phone to deny it?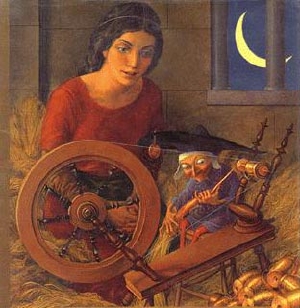 Lots of praise for 3M – that's Marianna Marysheva-Martinez, Mammoth's interim town manager. At the council meeting a couple of citizens said they had never seen such a straight forward, easy to understand town budget. Another citizen quipped, "She's good, but can she turn straw into gold?" Point well made. Mammoth could definitely use a miracle.
So could Inyo. Do officials see that the Los Angeles Department of Water and Power does not want a fight over groundwater pumping? How about we stand up for our environment? LADWP has plenty of fights in Los Angeles. the mayor and city council have DWP on their bad boy list.
Budget cuts and cost savings at the big utility will save more than $100 million a year for the next three years. News reports say the new general manager laid down a hiring freeze, reduction in overtime, no more office remodeling, no more cars for executives nor travel cards. plus a cancellation of the holiday light festival. High time. It's one of those gaudy, conspicuous consumption deals down in SoCal where they also conspicuously use our water in their swimming pools and fountains. The holiday light festival burned untold candle power with light displays along a one-mile segment of crystal springs drive in Giffith Park. Poor babies.
This is what we get for election of a live action hero as governor – the love child thing, I mean. What's with politicians these days? No class.
Gun enthusiasts, take note. The California Assembly approved a ban on the right to openly carry unloaded handguns in public. Now, on to the Senate. The California Police Chiefs Association backs the measure which makes it a misdemeanor to carry an exposed and unloaded gun in a public place except some unincorporated areas. Guns rights advocates object, but, hey, carrying an unloaded gun can get you killed.
Quite the sticky wicket with Mule Days, eh? A deadly, contagious horse virus. Just when it seemed things might actually improve, in spite of rip-off gas prices, now this.
On a much lighter note, Mammoth's Mayor Skip Harvey passed along a funny he heard – "The mule," said harvey, "is the original hybrid." We like it.
And, finally, from the sublime to the seemingly ridiculous. Just when we thought San Francisco had climbed out of its kooky image and joined the crowd, this news surfaced. San Francisco voters will cast ballots in November on a ban of male circumcision. Wow. Health officials have studied and concluded that circumcision does prevent disease. Not sure about the motivation in the city by the bay, but if the measure goes through circumcising a boy under 18 would become a misdemeanor. Rabbis, will you weigh in on this?
With that, this is Benett Kessler signing off for bureaucrat beat where we await your word on our lives in the eastern sierra and beyond.