Recent polls reveal that politicians could care less about public views. The Los Angeles Times reported Sunday that their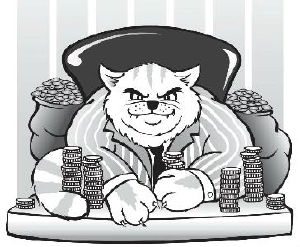 survey shows 53% want California to balance the state budget with both cuts and tax increases, not just cuts as the GOP has insisted.
Other fascinating survey results: According to the McClatchy-Marist Poll, 64% want Congress to raise taxes on the wealthiest to deal with the budget deficit. Do citizens want Congress to cut Medicare and Medicaid to deal with the deficit? 80% said no. 18% said yes. Even the Tea Party, to the tune of 70%, opposes cuts to Medicare and Medicaid. 73% of Republicans, who responded to the survey, also oppose the cuts to medical entitlements. Helllllloooooooo! Anyone in Congress ever check in with the polls. Oh, no, wait a minute. They're way too busy checking in with the fat cats who pay them big bucks to do what they want.
Take Senator Max Baucus who was the point man for health care reform. Reports say he received more campaign money from health and insurance industry interests than any other member of Congress. Over six years, Baucus raked in $3.4 million from health and insurance industries. Come on, this is criminal!! It's bribery, pure and simple. Why do we whitewash it and call it nice??!!
One more question. One we hoped we would not have to ask since we do support our country and the military, but come one! The U.S. spends $2 billion a week on the war in Afghanistan. The bottom line – we can not afford this. Our own government can never give us clear cut goals in Afghanistan. Karzai is one of the most corrupt leaders in the world. We have to stop.
Many of our website comments have said the Town of Mammoth needs to stop with the upside down priorities. One spot on comment said Mammoth has focused on the profit of select individuals and not on the public good. That's sure what it looks like and it got the Town into a life changing piece of trouble. Kathy Cage, back then a town councilmember, told them not to sign the Hot Creek development. She painted a picture of officials who told town staff to be friendly to the developers. Of course, you can be friendly but carry a big legal stick for protection. Anyway, the Town's fall from grace will make a loud thud.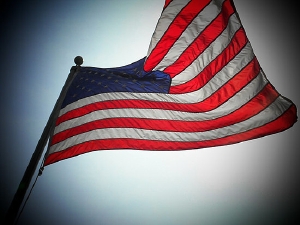 Speaking of priorities – why is it so hard for Mammoth officials to keep clean, intact American and California flags flying over the Town Offices? We hear the emblems of our nation and state are shredded and shameful.
That feeling that we have not turned the corner toward prosperity received validation from a report by the Business Forecasting Center at the University of the Pacific. That center says a slight uptick in some segments of California's economy will do little for long term growth. In fact their report says the state's unemployment rate will stay at 10% or above through 2013. They predict the construction industry will see some positive movement by then.
We in the Bureaucrat Beat Newsroom could not restrain some anger when we read headlines about the City of Los Angeles's big airport construction project and how it will generate nearly 40,000 jobs. How nice for them. Why did it take them 30 years to grant Inyo a piddling easement to finally do some airport development???!!! Reports say the LAX project will help LA out of the recession. How nice for them. If they want to keep us as a colony, they need to take better care of us.
With that, this is Benett Kessler signing off for Bureaucrat Beat where we await your word on our lives in the Eastern Sierra and beyond.