Why don't the Inyo Supervisors and Water Commission face DWP's violations of the Long Term Water Agreement? Few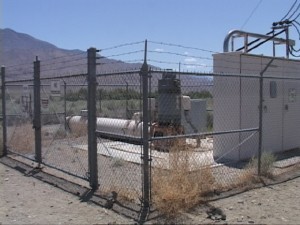 want to deal with conflict, but those in charge of government do have duties to meet. Maybe they all feel it's their duty not to upset DWP.
Back in 2005, water officials named twelve disputes with DWP over the Water Agreement – violated policies, illegal pumping, impact of pumping, failure to operate McNally canals, reduction of stock water to lessees, groundwater mining in Big Pine, etc., etc., etc.
If the new Inyo Water Commissioners wonder what they can do to engage the public, start with the list of violations and damage done to the Valley and the unfairness to ranchers and lessees. The supervisors should encourage the commission to do this. It is, after all, the job of both the supervisors and commissioners to review the agreement and make sure all is well.
All is not well if someone calls you up, claims to be an officer of the court and says a warrant is out for your arrest because you failed to show up for jury duty. Then they want your birth date, social security number and maybe even a credit card. It's a big time scam, verified on snopes.com.
Here's a piece of possibly good news. Congress created the new Consumer Financial Protection Bureau some time back. The point – to, as they say, put a cop on the beat to enforce the laws on credit cards, mortgages, student loans, prepaid cards and other kinds of consumer financial products and services. Head of the bureau, Elizabeth Warren, says it's a voice in Washington for consumers. High time.
The bureau has a new website: ConsumerFinance.gov. Check it out, including a video narrated by Ron Howard to explain the new bureau.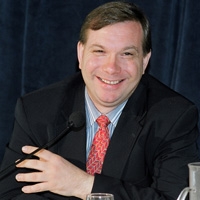 Lots of explanations about these days. Take one emailed to us from a listener. A perspective by John Fund from the Wall Street Journal. He has a good point. Fund asked why demonstrators do not hassle liberal political donors as they do conservative ones. He pointed to protestors at the recent Koch brothers gathering at Rancho Mirage. Fund pointed to financier George Soros and Peter Lewis, described as liberal donors.
Common Cause and others have attacked wealthy donors for failure to disclose the political causes they support. Fund more or less challenged Common Cause and Center for American Progress to point their criticism of a lack of transparency at Liberal strategists and money men too. Lee Fang of the Center for American Progress was quoted as saying that there'a a big difference between donors who help the poor vs donors who fund people to kill government taxes on the rich. Views from both sides.
Plenty of views this week on Mammoth Lakes medical marijuana co-ops and the Mono District Attorney's plan to issue a statement on the dispensaries, apparently a legal opinion. Many have expressed concern or even resentment that the laws on the books don't say it all, including Mammoth's own ordinance. Now, we will wait to see what the DA has to say.
Here's what we have to say about congressional earmarks in the 2011 budget – still too much money!!! The good news is the earmark spending is down, so far, by 47% over last year. That's a good start. But the expenses tagged on to other bills to slip them through still add up to nearly $9 billion. This is a year when the spending simply has to stop. Same thing in California and possibly right here on our hometowns. What about government-issued cars and cell phones? Maybe our local governments should cut back on those expenditures and many others. Governor Brown started the pattern, why not follow?
With that, this is Benett Kessler signing off for Bureaucrat Beat where we await your word on our lives in the Eastern Sierra and beyond.