Since members of the public and Supervisor Hap Hazard met with some 10 Verizon suits last week, we've heard complaints from citizens. People who live in Paradise, Swall Meadows and Crowley have investigated Verizon's project to string fiber optic cable from Bishop to Mammoth. They have lots of problems with how Verizon did it. So did the Forest Service – they pulled the permit for examination.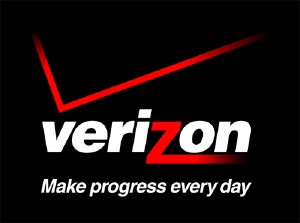 All citizens really want is decent phone service, and they don't have it. They hear static and lose phone service altogether. This is not an uncommon Verizon story in small areas. The Bureaucrat Beat phone hissed with static for 7 years before Verizon fixed it.
We do hear that the state Public Utilities Commission may have funds to help small areas, but the list of under-served towns in Mono County lists the ghost town of Bodie but not Swall Meadows or Crowley. Unfortunately, it sounds like a complete dialogue was not had at the Crowley meeting. Citizens said they were not encouraged to present their side. Supervisor Hap Hazard was concerned about all out contentious wrangling instead of reasonable talk. Verizon just swooped in to say they can't help the customers of Swall, Paradise and Crowley. Stay tuned for more news about all of this.
BLM Manager Bill Dunkelberger admitted that their agency learns important things when they listen to the people – better ways to do things. BLM has worked with a citizens' group in Lone Pine to work on the Alabama Hills. The agency awarded the hometown folks recently the Cooperative Conservation Award. Keep listening, folks!!
Be nice if Washington would listen. According to a recent report, Congress has failed to fund the National Institute of Health which has "crippled research into global health threats." Congress has failed to fund the Federal Food and Drug Administration too – Killer Tomatoes, anyone?
It came to our attention, here in the dark cave of a newsroom, that June 17th marked the 123rd anniversary of the arrival of the Statue of Liberty from France to the U.S. We're talking a big, big project. The statue, a gift from France to honor our principles and the friendship with the French in the American Revolution, towered over 300 feet. Wow. Whadda gift!!! The guy who designed the Eiffel Tower helped French sculptor Frederic Bartholdi do the work. The Big Lady arrived in America in 350 individual pieces packed in 214 crates.
The Statue claims National Monument status today and remains a global symbol of Liberty and Freedom from oppression. Which reminded us of how quickly some Americans forgot about this amazing gift and criticized the French – remember American Fries replacing French Fries?!?! when the French declined to support the War in Iraq. A friendship riveted in the towering statue seems worthy of a little more respect than that.
Speaking of respect, pretty soon airplane passengers won't be able to get any…at all! Right now, the airport in Kelowna, British Columbia will be the first in Canada (and we're likely next) to test a new type of scanner that creates a three-dimensional image of peoples' bodies. Yikes! Holy Naked Passengers, Bat Man! Just when we had almost overcome our shakey fears about air travel, they threaten us with this. You know the passenger examiners will laugh at some of us as we show up in 3-D. Wow. This will really help the faltering airline business!?!
We decided that one thing we really like – stories about filthy rich guys who give lots of money to the poor. Even if it's just Here's one. Right now, the got rocks guys are bidding on a lunch with jillionaire Warren E. Buffett (no relation to Jimmy). Every year, the eager bid as much as $650,000 to sit down and dine on lunch with jjBuffett, who is the chairman and chief executive of Omaha-based Berkshire Hathaway Inc. Here's the good news part – the auction benefits the Glide Foundaiton, which provides social servicees to the poor and homeless in San Francisco. Buffett auctions the lunches on Ebay. The winning bidder and up to seven friends will dine with Buffett at the steakhouse Smith & Wollensky in New York. Very cool.