In case you had begun to drift into the world of wishful thinking and arrived at the conclusion that the officials in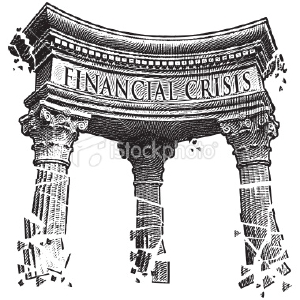 Washington, D.C. really are okay and doing the best they can, get this. The report of a federal panel tasked with the job of deciphering the 2008 economic collapse spent almost $10 million and produced dueling reports split down party lines. Oh, how useful. Thanks so much, you turkeys!!
You guessed it. Now, there's an investigation into the panel! No doubt another $10 million needed to do that with opposing Democrat-Republican conclusions. Hey, you, in Washington, yeah, you! Knock off the partisan junk and look for real truth.
Here's the sad truth about AT&T. Too big, too fast and it seems they don't care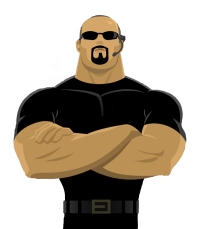 about employees or customers. We just want to offer our support to local AT&T employees in Mammoth and Bishop. Hey, they're doing their darnedest to help but the AT&T system, it has come to our attention, does not include enough workers or ready information to provide smooth service. In fact, things have grown so tense that a security guard showed up and remains at the Bishop AT&T store. Good grief! I guess AT&T would rather pay for security guards to strong arm distraught customers than to provide good service.
Here's a good slogan for AT&T: "We're AT&T, we don't have to care. Go ahead and get mad!"
A number of Bishop residents were not exactly mad but left scratching their heads over The Retail Coach presentation on shopping in Bishop and vicinity. They offered up lots of statistics. We mean lots. They recommended lower prices, a better selection of products and better customer service.
As one of our own in the Bureaucrat Beat newsroom said, "There was no aha! Moment." No silver bullet to fix out of town shopping. Well, at least the Bishop City Council did not hire the first firm that wanted to analyze shopping "leakage." They wanted $75,000. The Retail Coach initially wanted something like $15,000 but finally agreed to just cover their costs. Maybe they wanted the City of Bishop, CA on their mostly Texas resume.
And on a much lighter note, congrats to Inyo Judge Dean Stout and family. Word around the courthouse yesterday – the Judge's daughter Darcy delivered the first grandchild, little Brynn Kathleen.
Back to Sacramento. We hope to find out more about what Governor Brown is doing. It's alarming when officials there use terms like "very painful" to describe what's about to happen. On the surface, it sounds like the Gov wants to push responsibility back on counties and cities with the specter of new local taxes. Doubtful that anyone can trash the Jarvis initiative. None of us wants higher property taxes. But, we might have to face other taxes going up. We'll let you know more when we know more.
For those who have up tight views on the Hispanic community, take heart. We learned this week that a group in Bishop called La Casa has privately worked with law enforcement and many other officials along with Hispanic leaders in town to make sure communication is open and cultural differences bridged. Reports say this has worked very well. Mammoth's Police-Hispanic Committee hopes for more bridges formed. Communication really does work. Wow.
Maybe Inyo County could form a committee to bridge the gap with the LADWP. One conversation this week gravitated to that subject. The question was "What can we do to build and improve the Bishop community?" Give a strong, united and continuous message to the City of LA – we want a very small but adequate amount of land for reasonable and necessary growth. The Inyo Supervisors and the Bishop City Council would have to unite on that one to make it work, and then it would work.
With that, this is Benett Kessler signing off for Bureaucrat Beat where we await your word on our lives in the Eastern Sierra and beyond.