This is sad. The Auto Club reports that they have delivered gas to more than 15,000 stranded drivers per month in Southern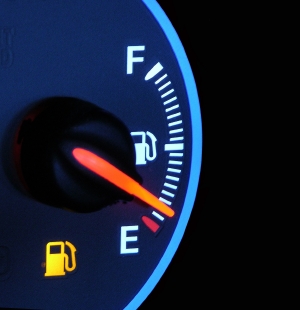 California. That's a 13% increase. Northern California reported a 26% raise in helping drivers who let the gas gauge go to empty. Officials speculate that the high price of gasoline has people living on the edge.
More disappointing news. A bill in Sacramento would have cut all state commissioners pay from six-figure salaries down to $100 per day for their work. State commissioners are generally former and termed-out legislators still feeding on the public dole. Get this – the Unemployment Insurance Appeals Board members met 14 times in 2010 but paid its commissioners $128,000 annually. Come on. This is theft. No wonder the officials in Bell, CA, thought they could get away with larceny.
You know we're in trouble when the Coast Guard increases its estimate of average passenger weight. That's what they did – from a 160-pound average to 185 pounds. Seems the FAA has supersized its estimate of passenger weight from 170 to 190 pounds. Obesity reigns!
We all gave a quick bow to Governor Jerry Brown on the news that he cracked down on all state employee travel that is not "mission critical" to the operation of California. We suspect very little of the travel will make or break state government. Other factors have that task in hand.
On the television scene, Katie Couric steps down. Some unknown will step up. Keith Olbermann will launch Countdown on the Current TV network, a cable outlet founded by former Vice President Al Gore. Nothing on Glenn Beck's plans for the future. Ho-hum.
Here's a TV note. Ever watch Morning Joe on MSNBC. Joe Scarborough and his guests have intelligent things to say. They don't fight, posture, jab. They examine. We like that.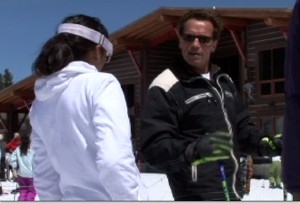 On to Hollywood. Ex-Governor turned movie star, again, Arnold Schwarzenegger, will come to Mammoth Mountain Sunday. He wants to talk about his pet program, After-School All-Stars. Great for kids. Of course, what we all REALLY want to know – What's Arnold's next film role???!!!
Speaking of the ski area, the State Senate approved a bill that requires minors to wear helmets while skiing or snowboarding. Now, on to the Assembly. The bill's author says half of all skiing deaths are caused by a head injury. The Senate also approved a measure that increases the fines for texting or talking on a handheld cell phone while driving from $20 to $50, but with other fees a first time offense would cost about $328. Yikes. Hey, it's great that the legislators want us to be safe, now if they would just pass a budget!!!
Talk about budgets. From discussions at Thursday's board meeting, Mammoth Hospital has apparently pulled out of a deep pit of money problems and depression into a stable operation with growing revenue and a positive attitude. May it continue.
We must also say that earlier this week citizens who attended the Inyo Water Commission meeting said it was the first meeting in which commissioners made the public feel welcome and encouraged dialogue over important water issues. Wow.
With that, this is Benett Kessler signing off for Bureaucrat Beat where we await your word on our lives in the Eastern Sierra and beyond.