Once again, the CBS Sunday Morning Show has inspired Bureaucrat Beat. First, it's quality television, which, these days,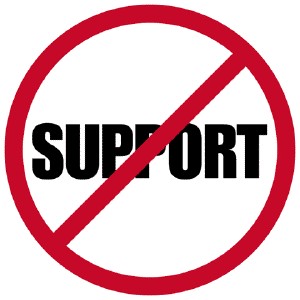 seems like an oxymoron. This past Sunday, they served up a feature on customer service – another oxymoronic state of affairs.
We in the Bureaucrat Beat newsroom can really relate to the pulse throbbing madness of a call to some company, any company really, only to meet with a computerized phone answering system that puts you through a labyrinth of inane questions. The fact that you can not talk to a live person from which to elicit a response leads to further frustration. We have often called this the Era of the End of Customer Service.
We're not alone. The segment revealed that statistics show that 60% of those who call for customer service don't get any. One of them that CBS interviewed tried to get phone service fixed by Comcast. After a week without a phone, a Virginia woman took a hammer down to the Comcast office, leaned over the counter and started to smash their computer and telephone. "Have I got your attention now?" the woman challenged. She did. They fixed her phone.
The sad truth – companies do not care about customer service any more, but they do care about a big bottom line. Yes, it's a lot cheaper to hire someone in India or to just use a computerized phone system than to pay a live operator who cares. We could also call this point in history the Era of No Shame. Companies could care less that they present themselves as greedy, stingy penny pinchers who see customers as something merely to use and not to serve.
Oh, wait a minute. We just experienced an epiphany. This is also how many bureaucrats view the public as "something merely to use and not to serve." Bureaucrats, in the very bad sense of the word, give us the feeling that we are a necessary evil, that they would just as soon collect a pay check and pretend we don't exist. Bad form.
If you plan to travel to San Francisco, here's a bureaucratic heads up. San Francisco's Municipal Transportation Agency plans to hand out more parking tickets to make up for a revenue shortfall over the last few months. Transit officials in the city by the bay say that parking control officers are about $7.5 million short of their goal since July. Oh, swell. Have you ever tried to park in San Francisco. It's a certain form of torture and if you make a mistake it will now cost you more money. Makes the Eastern Sierra look like parking heaven. Okay. Maybe not Mammoth.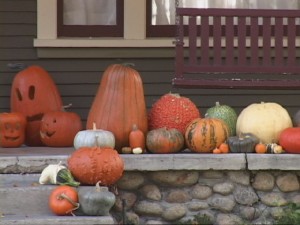 Did you hear about Mary Baker and her husband in Bishop who go out on an odyssey every fall to buy all kinds of unusual pumpkins? They display them on their porch. This year, it was a veggie crime on Elm St. Someone stole half of them. Stan Smith posed the question we have – can pumpkins be fingerprinted? Mary did find some of her Halloween fruit crushed on a local road. Stan suggested that "the perps be caught and forced to do community service of scrubbing roadways with toothbrushes until they no longer desire to steal decorations and trash somebody's property." We second your motion, Stan.
We in the Bureaucrat Beat Newsroom stand in solidarity today with Russian reporter, Oleg Kashin. He was the fifth Russian journalist attacked in the last 30 days. Fellow reporters and even the Russian President went public with their outrage at the vicious attack which left Kashin with broken and missing fingers, broken legs and a broken jaw. He is known as a crusading reporter who frequently interviews the outspoken. News reports speculated that the still repressive political groups in Russia can't handle a democratic society which must come fully equipped with freedom of the press. We hope Mr. Kashin heals quickly and the cowards who beat him are brought to justice.
With that, this is Benett Kessler signing off for Bureaucrat Beat where we await your word on our lives in the Eastern Sierra and beyond.