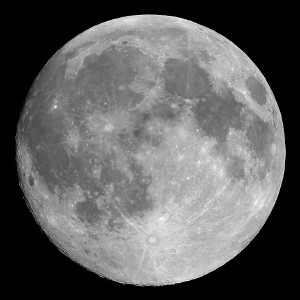 The good, I guess, news this week – explorers have found water on the moon which gives hope for a moon colony some day. Woo-hoo. We can live on the moon. How about we figure out what's up with earth before we abandon it and mess up another planet?
Okay. We haven't totally messed up the earth. Mercury-contaminated fish, dead environments, destruction of the rain forests, melting of glaciers, over-pumping of the Owens Valley. The most dangerous transplant from here to there would be, well, us! Human relations on planet earth tend toward the hostile. Watch out, Sister Moon.
We bad-mouth politicians, but we should dish out some of the dirty words for the public. Oh, wait a minute, that's us. People, in general, have shown their fickle side. They love someone. Vote for them, and then can't remember why or how. The mostly asleep public lines up like somnambulistic robots and change their minds as the professional mindbenders see fit. Now, it seems, just 36% of the public believes human activity has caused global warming. Just 18 months ago, 47% held that scientifically based conclusion. What was it that shifted 11% of the human minds? Was it a spate of hard study and thoughtful analysis? We doubt it.
Elected leaders have given the Forest Service what for over the Station Fire down south. According to the LA Times, the agency's own investigation into how it handled the fire "failed to address key questions about the agency's actions on the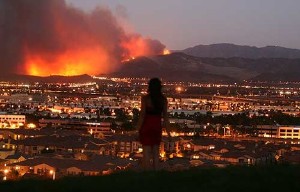 critical second day of the battle." Seems the internal review mostly questioned commanders who directed the attack on the fire during the first two days. What about concerns that water-dropping helicopters failed to arrive until well into Day 2? Forest Service Deputy Chief James Hubbard is quoted as saying that they don't look into "whether some other action could have changed things." Then, why bother to look? Hey, we have seen it here – crews have a rough time when they fight fires, but to avoid future mistakes the Forest Service needs to apply a big dose of self-honesty. Many fire situations here and elsewhere have prompted critics to say the bureaucrats failed to jump on the little fire fast enough to keep it from the spread into a really big fire.
On the Station Fire, LA County Supervisor Mike Antonovich said, "The Forest Service conclusion that aircraft use in the Station Fire's earliest stage would have been ineffective is a false assertion to justify their failure." At least the elected officials down there try to stand up for their people.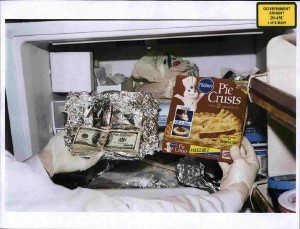 Here's an elected official who, instead, hid cash in his freezer – cash from bribes Congressman William J. Jefferson took to promote business deals in Africa. Congressman Jefferson, according to prosecutors, stood neck deep in 11 bribery schemes. They said he and his family stood to gain more than half a billion dollars. Instead, the congressman will go to jail for 13 years. Okay, but what about all of the other elected representatives who take money from big outfits to pay for votes? How about we get them, too. Oh, there's no law on that, you say? There oughta be.
And, now, for an artbreak. You know, the suck the air out of the room drain of bureaucracy needs relief from the world of art. We heard that science fiction legend, Ray Bradbury has produced a six-hour miniseries on his classic short stories. We met Bradbury back in the day when he used to vacation in Bishop. Fine, witty man. Seems that the 89-year-old Bradbury has put together a film that features six of his classic stories with a different director for each short. Stay tuned.
One final note. Recent research shows that pigs can play video games. While we need not go hog wild on our assumptions about piggie IQ, clearly the animals know more than we thought they did. Researchers say ongoing tests will tell us how to best manage and care for our animals.
With that, this is Benett Kessler signing off for Bureaucrat Beat where we await your word on our lives in the Eastern Sierra and beyond.