May Day! May Day! Some call May 1st International Workers' Day. In the United States, May 1, 1886, launched the Haymarket riots in Chicago which led to a general strike for the 8-hour work day. These days, many workers, excluding delusional CEOs, live in fear for their jobs because some people chose greed over productivity. Time for another rebellion.
May 1 marks much more. The polio vaccine went public May 1, 1956. American Wild West performer, Calamity Jane was born on May 1,1852. Other May 1 birthdays – great TV host, Jack Parr and singers Rita Coolidge, Judy Collins and Ray Parker, Jr. (Remember Ghostbusters?)
Today in Mammoth Lakes – another day to think of how to keep business in good shape. Another day to wonder about rampant rumors of another investigation into the police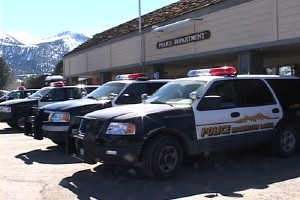 department. Town officials now hold firm to their new line – they can't say whether they spent public funds on an outside firm for an investigation because this would violate personnel rights of employees. They have to "balance the public's right to know with employees' rights of privacy." Kind of implies they did hire an investigator.
In the Owens Valley, DWP groundwater pumping hits home for Supervisor Marty Fortney who lives in and owns a business in Aberdeen. At the last minute, DWP announced the desire to nearly triple groundwater pumping in that little community. Fortney said he lowered his groundwater pump 50 feet and is now running out of water. "DWP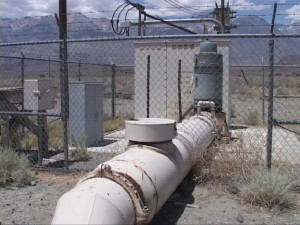 doesn't care for Aberdeen to exist," said Fortney. "However, I'd like to stay."
During the discussion of this year's DWP water operations plan, Inyo Water Director Bob Harrington said that the overall water uses need to be looked at. He called DWP's network of water operations a "complicated system. They haven't told us everything about it," he said. Wow.
A Caltrans clarification. Sources in Independence said that Granite Construction advanced payment for the four-lane project and would rake in $4 million in interest from the state. Curt Weirman of Caltrans says, not true. The state was able to come up with the funding and bonds are now selling. For many weeks, it appeared Caltrans would not have the money to do the work. In fact, Caltrans Director Tom Hallenbeck told us Granite would front the money. Then he played hide and seek with the facts. Mostly hide.
Here's a screwy piece of bureaucracy. Seems that the advice for those who receive SSI (Supplemental Security Income) and who will experience a cut in benefits is don't appeal the cut! Why not? Because the bureaucrats have devised a system that will bite its own tail, so to speak. Those who appeal run the risk of having an overpayment which results in a greater loss of benefits. Double good grief! You can check in with Inyo-Mono Senior Legal Program for details.
More confusion. We in the Bureaucrat Beat newsroom received a press release from Vice President Joe Biden. It says that one-time payments of $250 will go to Social Security beneficiaries and SSI recipients this month. It's part of the federal economic recovery plan. Okay.
While those in need barely get what they do need, Paul Krugman's latest column says that the big CEOs have started to ratchet up their paychecks again. To quote from Nobel-prize winning economist Krugman, "There's no longer any reason to believe that the wizards of Wall Street actually contribute anything positive to society, let alone enough to justify those humongous paychecks." He points out that banking used to be a rather staid, modest profession. Then, suddenly bankers raked in vast fortunes, claiming they contributed creative innovations. Krugman had something to say about that, too.
"At this point, it's hard to think of any major recent financial innovations that actually aided society, as opposed to being new, improved ways to blow bubbles, evade regulations and implement de facto Ponzi schemes." Go, Krugman!!
I wonder if the geniuses in D.C. read his column.
The geniuses in the Office of Statewide Health Planning and Development have perfected the bizarre side of government regulation. The bureaucrats there have forced Northern Inyo Hospital to build a foundation for the new hospital building that will defy Armageddon. Construction officials and engineers had put together a typical plan for the building foundation, but then the Sacramento bureaucrats upped the ante to a plan that includes 52 fifty foot deep concrete piers, three feet wide. Wow. Will they go all the way to China?
This plan supposedly meets seismic requirements. I'll say!! Now, don't get us wrong. We support seismic safety but not bureaucratic overkill. It will also cost the community $4 million more than most felt was necessary. Of course, the state geeks know better, right?
With that, this is Benett Kessler signing off for Bureaucrat Beat where we await your word on our lives in the Eastern Sierra and beyond.