We finally got a chance to see the "Bear Whisperer" from the Animal Planet. Not an ounce of political angst in it. Just pure fun and fascination with Steve Searles, Mammoth's bears, the police officers and citizens who love the bears.
Councilman John Eastman referred to "future episodes" of the "Bear Whisperer" and how Mammoth should get ready to take advantage of wide TV exposure. Yeah. We in the Bureaucrat Beat Newsroom applaud that plan. Are you ready for your close-up, Mammoth?
Is Inyo County ready for a zoom lens? This week, the Los Angeles Times wrote about DWP's big solar array plans for Inyo. The article revealed the truth about the whole thing. Inyo people harbor serious lack of trust issues about LADWP. Hey, that's what happens when you have to repeatedly take someone to court just to get what's right.
Lots of medical marijuana talk these days in the Eastern Sierra and elsewhere. Get this one – The LA Times wrote that according to the FBI, a San Francisco man told detectives he was "high on a double dose of medical marijuana cookies when he allegedly attacked crew members and forced the diversion of a US Airways flight to Pittsburgh." Yikes. This is not medicinally acceptable.
Will this really mean big bucks for small guys in small towns? Reports say that the U.S. Treasury Department would sue as much as $1 billion from the Troubled Asset Relief Program to help lending to small businesses in lower-income areas. Sounds like the Eastern Sierra to us. When do the dollars arrive?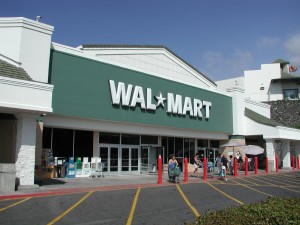 Here's a story that reminds us to beware of labels. Seems the Federal Trade Commission has issued warnings to Wal-Mart and J.C. Penney and 76 other retailers that they must stop the attempt to attract environmentally sensitive customers by selling rayon products and calling them bamboo. Fines could come down heavy. What's next, disguising polyester under the name of organic threads?
And, under the You Never Know About Courts Department. A U.S. Tax Court in Washington ruled that yes, costs from sex-change operations are tax-deductible because they are "medically necessary." Now, if only a court somewhere somehow would rule that our fearless leaders in Congress must revamp the health care system. Reports now say health care in America gobbles up more than 17% of the gross national product. That's way too much. Get the emotion and politics out of the mess and use some brain power for a system that works for most, if not all, Americans. We're waiting!?!
Why do Mono County voters have to wait for a new county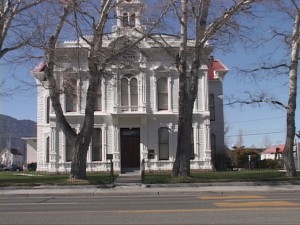 supervisor while the Governor's office dithers about? The election of a new supervisor to fill Bill Reid's seat could've gone forward with this election, but no, the Gov had to grab the vacancy for himself. He's got enough to do and so do his minions.
Interim manager for DWP, Dave Freeman, is quoted in the LA times as saying that DWP has had 80 years of history where DWP 'did stuff and then told people after it's done." Freeman claimed he's trying real hard to start a new era of including we, the colonials, in plans before they happen. Wow. What a concept. I wonder if the British ever tried to pull that one on Ghandi?
It's really so easy. Freeman just says to Inyo, What do you need? They tell him, and he does it. See? No high level negotiations, agreements, blah-blah-blah needed. Life really is this simple. How about LA?
With that, this is Benett Kessler signing off for Bureaucrat Beat where we await your word on our lives in the Eastern Sierra and beyond.