Oh, Verizon, Verizon, of course, you are not alone in your hideousness. Most all corporations refuse to hire real people to do business with the public. Instead, they use computers which inevitably foster frustration. The computer categories never seem to fit the real-life situation you're calling about, and then they put you on hold with an hypnotic muzak selection – the computer voice continues to thank you for your patience. Vast and erroneous assumption!!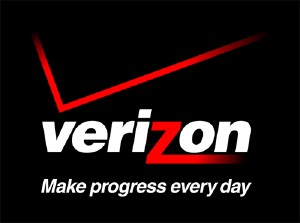 Just think how it would help the economy, far more than a measly tax refund, to hire real people – give them jobs so they can feed their families. Customers would take heart and quit looking for other service. Things would go more smoothly, trust us, Verizon. We're in the communication business, too!
Right now – still on hold with Verizon. 5 minutes, so far. Oh, Verizon, Verizon, where foreart thou, Verizon?!
We happen to know that some intelligent, courageous people are currently considering running for office in Mammoth Lakes and in Inyo County. Sadly, they have doubts because of the systems in the two areas – systems that feel like you're running a 10k through a trail of oatmeal.
Still holding for Verizon – 25 minutes and counting!! Let's see, now, where is that number for cable phone service?!? I finally did have to hang up on the Verizon on-hold muzak. A few days later, Verizon experienced instant Karma – statewide, Verizon voicemail crashed. Yikes. John Davies, Verizon's media man, said it's a software problem that broke the whole system. He says crews have gone to work on it and hope to have it fixed "soon." Davies answered his phone immediately and gave us pertinent information. The rest of Verizon should take lessons.
There's a lesson in there somewhere for Inyo County. The old convalescent hospital near Big Pine has sat vacant and inviting vandals for several years now. The neglect went farther than most thought it would, and now the County has to clean up a rather substantial diesel spill on the property.
Someone hopped a fence and broke a stand pipe for the diesel heating fuel tank. Lots of contamination. Officials still don't know if they'll have to take the building down to do the clean-up.
Inyo County has never bothered to deal with its considerable land assets.
Washington fares no better. The President's new budget makes a statement that our country has far greater interest in war than in taking care of our nation's people. His budget would cut Health and Human Services by $2 billion. The Pentagon would get a $35 billion increase to $515 billion for core programs with lots more for war.
The budget deficit for this year and next – $400 billion. Cuts in Medicare and Medicaid are also likely. The Centers for Disease Control would take a $433 million hit. The President would also eliminate a new $49 million program to help states provide health insurance to people who can't afford it.
Some good news. The Food and Drug Administration would get $2.4 billion more to help food and drug safety efforts. A program to provide heating subsidies for the poor would take a cut of $570 million to $2 billion. The $654 million Community Services Block Grant program would go.
So, that's what the U.S. is about, if it passes.
Speaking of budgets, the Town of Mammoth's finances have hit a controversial wall. Former Mayor Rick Wood has something to say. Here is his open letter to the Town: