We see and hear lots of polarized views on our website and in conversations. We ran across a website that has this nailed and explains how dual views are not mutually exclusive.
In other words, it's okay to think conservatively and liberally. Michael Laser created the website Newws-Basics.com. He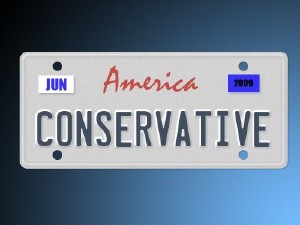 provides in-depth background on today's stories, and Laser offers the liberal and conservative view on issues. Interestingly, they both have merit. Take taxes. Laser says the liberal view says we live together in a society and, "membership in a society that makes wealth possible comes with obligations." Those who benefit most need to help out.
The conservative view – private property means that what belongs to you is yours. The most productive and wealthy citizens already pay 68% of taxes collected. Okay. Definite food for thought. In a recent article by Laser he says, "Contempt for the opposition may be profitable on talk radio, but it doesn't help the rest of us. All it accomplishes is to drive people further into their angry, fanatical corners."
To give who you perceive as your opponent a fair shake calls for balanced consideration. That's why we in the Bureaucrat Beat Newsroom advise against hate. Plus, it can give you hypertension and heart problems. We also prefer to forget about labels and just think about things.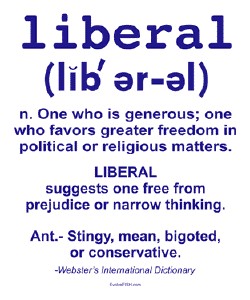 Think about this. People in Mammoth and the Tri-Valley area say their cell phone service has gone downhill with the AT&T take-over. We reported on that earlier in the news. One local man told us that his Tri-Valley phone service won't work at all and there's no alternative. What about emergenices?!? This man has tried and tried to get AT&T to respond. He said one spokesperson admitted that they shut down four towers in Mono County and were not prepared to make them functional.
Way to prepare, AT&T. The spokesperson also said that they will update the towers but could not say when. Customers in Mammoth Lakes have problems, too. Dropped calls and useless data cards that don't function nearly so well as their Alltell cards did. Clint Hyde of Mammoth said an AT&T manager told him that a couple of towers are down in the Mammoth area. Hyde had to drive to someone's door in Mammoth since they couldn't connect through AT&T wireless.
Seems AT&T bought 1.2 million customers from Alltell. Sounds like they failed to prepare for the switch-over in some cases here in the Eastern Sierra. Ouch. Advice from one of our listeners? Go to the top. If you call 611 and ask for tech support, then ask for a supervisor, file a formal complaint and get a case number. Oh, by the way, you can't call AT&T headquarters in Artesia, CA. They only make calls out!! One of our listeners did provide us with the address of AT&T's president. Here it is:
AT&T President
Ralph Delavega
PO Box 246
Artesia, CA 90702-0246
No wonder Consumer Reports ranked AT&T wireless the worst in the nation in their January edition.
We just have to give a thumbs down rating to our political system. Okay. We do have freedoms and lots of opportunity, but the guys in Washington, D.C. and all state capitols spend an awful lot of time fluffing up their bank accounts. Listen to this. Three termed out lawmakers in Sacramento landed cushy jobs on state boards. Oh, yeah. They spend their hours and days doing favors, taking campaign funds and planning for their futures.
Former State Senator Denis Moreno Ducheny was appointed to the Unemployment Insurance Appeals Board. The former Democratic Senator will make more than $128,000 a year. Governor Schwarzenegger has appointed two former Republican lawmakers to state boards. They'll make big bucks. No wonder they don't have time to think about us. They're networking. Let's face it. Capitals and political positions are about clubs for the entitled. Of course, this is not a news flash. It just seems worse now.
With that, this is Benett Kessler signing off for Bureaucrat Beat where we await your word on our lives in the Eastern Sierra and beyond.