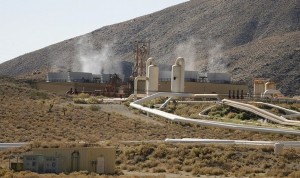 Someone who listens to our radio news called the other morning to say that it was sad to note that it took private citizens to sue Coso Geothermal to protect the Inyo County environment. The caller lamented the lack of concern some Inyo officials show for our environment in general. The Board of Supervisors set the tone. If only the board members cared about our quality of life as much as they seem to care about livestock.
By the way, the same caller wondered out loud if former County Counsel Paul Bruce would come back to work for Inyo County at $10,000 per month, on top of his retirement. It's happened before.
Here's a headline we never thought we would see. "10 Banks to Repay Bailout Money." Woo-hoo! The Los Angeles Times story noted that grave fears of a banking system collapse have receded considerably since last fall. That's nothing but good news. May it continue.
We're not so sure the obscenely wealthy should continue with their inflated salaries. Let's face it. As long as jillionaires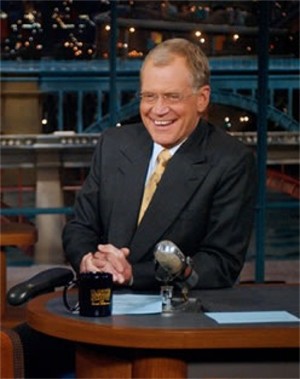 exist so will the desperately poor. There's just so much money to go around.
Take David Letterman. News reports said that he had to take less from CBS on a new two-year contract because of the recession. Even so, The Davester still makes $30 million a year. Eeeeegad!
Then, there was news to help out us poor guys – a little. The House approved what they call a "cash for clunkers" bill that allows consumers to turn in their gas-guzzling vehicles for vouchers worth up to $4500 toward more fuel-efficient rides, assuming they can afford that. Ask your local car dealers about the new program.
Clothing companies have their problems these days. Talbott planned to sell off J.Jill and Eddie Bauer sits on the verge of bankruptcy. Hey, when times get tough, clothing catalogues go directly to the trash can.
There's news on nuclear trash. With the future of Yucca Mountain as a radioactive waste site looking grim, news this week offered hope about what to do with high level garbage. Scientists at a meeting in Boston voted unanimously that it's best not to rush to bury nuclear waste since it's "perfectly safe to store it in dry casks for 60 to 70 years." Okay. They also said that money would be better spent on improving waste reprocessing technology. This sounds good in light of the fact that the federal government has totally failed to find places to store the stuff.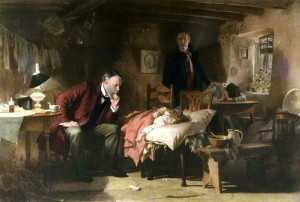 On the subject of hopeful thinking, we discovered in one of our science magazines that the opposite, in a voo-doo like way, exists. They call it the "nocebo" effect. The opposite of placebo. According to anthropologist Robert Hahn of the US Centers for Disease Control and Prevention, "Beliefs and expectations are not only conscious, logical phenomena, they also have physical consequences." Basically, you can make yourself sick if you believe the worst.
Studies have verified the power of bad thoughts about one's physical condition. We just want to make it clear that while we in the Bureaucrat Beat newsroom relish our dark, cave-like surroundings, we do not think bad thoughts. Our favorite flag and slogan – "Don't Tread on Me" keeps us positively focused.
We also believe that scientists turn up information we need. Check this out. In 1859, Irish physicist John Tyndall proved that some gases have a remarkable capacity to hang onto heat, demonstrating the physical basis of the greenhouse effect. No one much paid attention to his discovery. 150 years later facts have validated Tyndall's research. Wow! What if someone had paid attention to him back then?!! The glaciers that inspired Tyndall's work have now, you guessed it, melted.
Back home in Bureaucratland, sometimes good things happen among our local bureaucrats that we don't know about. Mono Sheriff Rick Scholl arranged one such benefit. Scholl set up a training session in Bridgeport on potential school crises like those at other schools around the country, including shootings.
Scholl invited officers from Mammoth, Bishop, Inyo County and school district officials. They all learned how to respond to what you might call "tense situations." Nicely done.
We in the Bureaucrat Beat newsroom also want to welcome a new deputy in the Mono Sheriff's office. David Brown. Sheriff Scholl said Deputy Brown worked for 25 years in the Douglas County Nevada Sheriff's Department and brings a lot of experience to Mono. He'll work throughout the County.
With that welcome, this is Benett Kessler signing off for Bureaucrat Beat where we await your word on our lives in the Eastern Sierra and beyond.