Some of our listeners have carped about the name of this column compared to the content. We in the Bureaucrat Beat newsroom like to defy logic and labels. Years back when we started this on-air column, the bureaucracy had galvanized our philosophy to vigorously expose the nonsense in local, state and federal governments.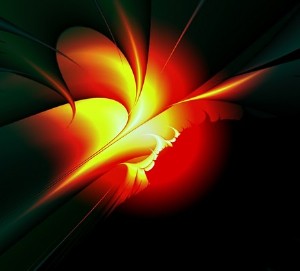 Our own self-discovery along the way expanded the meaning of Bureaucrat Beat to include a state of mind – tiny, pinched, materialistic and selfish. So, we like to talk about – well, anything we want to! We also discovered that humor and fun stuff give us a critical relief in the consideration of the awfulness around, so we go there, too.
Welcome to our world where anything goes!
We found the story about Mammoth's Bear Man, Steve Searles and the Forest Service angst over Searles' work to prompt the need for sensible solutions. One of our website comments said that Searles could take a class. He called it an 832 pc which would qualify Searles to use firearms. Then, perhaps, the issue of discharging a firearm (hazing gun) in Forest campgrounds would evaporate.
We truly hope down to earth heads prevail. The Mammoth public clamored for Searles' wildlife talents. After two years of high anxiety, Mammoth officials obeyed the public will and hired Searles. Then came the Forest Service law enforcement officers and others who claimed they never knew Searles went into Forest campgrounds with his hazing gun techniques. Strange.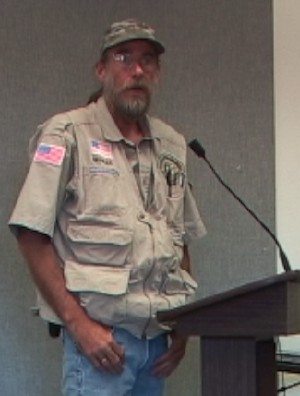 Even stranger, the apparent reference to either shooting or strong-arming Searles. Some at the meeting where these comments were made felt the woman threatened Steve. Others felt it was just a rhetorical comment to make sure Searles is properly identified as a wildlife officer. Even with federal regulations, life situations can be worked out. Searles is an out of the box kind of guy. Let's face it, anyone who goes one on one with bears is different. So, why not work with him in a different way? The people of Mammoth have fought for this alternative way of managing wildlife.
We do want to take a minute to say nice things about the Forest Service. During the Forks Fire, John Louth gave us consistent and frequent public information that we were able to report to the public. Citizens appreciated that. We did too. Thanks for all the hard work.
On to healthcare and a thank you to another one of our website commenters who prompted a good exchange on healthcare reform. That exchange brought out the fact that these medical groups support reform and the President's plan:
The American College of Physicians, the American Academy of Family Practitioners, the American College of Surgeons, and the American Medical Association. They must know something.
AARP supports reform and the President's plan. In a recent editorial, the California State President of AARP, Jeannine English, stated that the organization's 40 million members believe Washington needs to act now. She debunks several myths.
Myth No. 1 – We can't afford to fix healthcare because we're in a steep recession.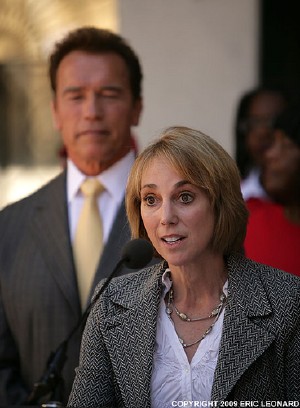 Fact, according to AARP: Our broken healthcare system is a big reason why we are in this economic crisis. We have to do everything we can to lower healthcare costs for individuals, for families, for businesses and for our entire economy. According to a study in the American Journal of Medicine, 62% of all bankruptcies in 2007 were partly the result of medical expenses.
We'll share other myths with you on later Bureaucrat Beats.
This is no joke. Some people want to buy up the IOUs issued by the State before they passed a budget. Seems the IOUs will earn interest of 3.75%, better than most investments. Dozens of offers to buy these IOUs have been posted on Craigslist. Even in dire straits, people look for ways to make a buck.
Our own elected representatives in Washington always have an eye on the buck. Seems that some members of Congress discouraged the National Highway Traffic Safety Administration from publishing their 2003 study on evidence of safety risks posed by cellphone use behind the wheel. They apparently didn't want to upset the cellphone companies who give them big bucks for their campaign funds.
Bottom line – Congress withheld data that pointed at major risks of multitasking while driving. More proof of who Congress works for, and it's not us little guys.
With that, this is Benett Kessler signing off for Bureaucrat Beat where we await your word on our lives in the Eastern Sierra and beyond.