Where bureaucracy meets Hollywood. Not a bad intersection. One decorated with wit, humor, and cigars. For Mammoth Mountain's CEO, last week saw moments of that intersection.
As we mentioned Friday, Rusty Gregory helped with a kind of roast of Governor Arnold Schwarzenegger. Some 1500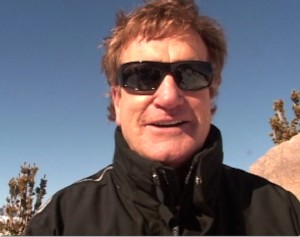 people gathered in the Sacramento Convention Center – bureaucrats, actors and entrepreneurs. Jay Leno helped send off Arnold and so did Sly Stallone, Danny Devito, Tom Arnold and Rusty. Gregory said his favorite part was when the guys went to Arnold's board room, put their feet up on the table, smoked cigars and had a kind of rat pack experience.
The rat packs of the wrong kind tried to do what they said they wouldn't last week. Senators in D.C. tried to squeeze through a spending bill full of pork and earmarks after they vowed they would stop doing that. Majority Leader Harry Reid did pull the bill. The group Citizens Against Government Waste identified 6,631 earmarks worth $8.6 billion. They just don't get it, do they?
Citizens Against Waste have written their view of cuts needed – 763 waste-cutting recommendations that would save $2.2 trillion over 5 years. Why not? Beats the drunken sailor style of governance we have now.
Sounds like we had all better witness our phone bills monthly. Verizon designs them like an alphabet soup nightmare. According to Mammoth Mayor Skip Harvey Verizon has lately engaged in, well, scam activity. Harvey said that Verizon calls your business and ask for the name of the person who answers. They say they are verifying information about internet addresses or phone ads that they will give you free for 30 days. Bottom line, they tag your phone bill for an extra $49.95 directory fee. This goes on forever unless you make them stop.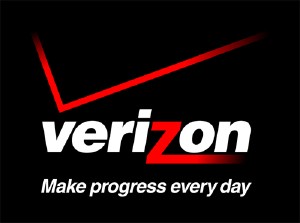 Mayor Harvey said he called the California Public Utilities Commission about this. He said Verizon needs a third party to verify the order for the service or they have to refund your money. Harvey said it's a scam and he knows local businesses who have been charged or who got the crazy phone calls. Said Mayor Harvey, "They're making big money from people who don't check their phone bills." Good grief.
Many disappointed and saddened people in southern Inyo over the Administrative Office of the Courts decision to give a $30 million court building to Bishop. Jenifer Castaneda of Lone Pine said, "When this all started Independence was listed as a 'critical need' because the courthouse was found to be unsafe, over crowded and physically deficient. Bishop was found to be a 'high need' because of over crowding." Castaneda said she also read that the AOC system for rating need says you can't move funds from one class, like 'critical' to another class like 'high'. So, asks Castaneda, "how do they justify that? Bureaucrats seem to operate outside a reality that requires justification.
So, apparently the old courthouse remains unsafe, over crowded and physically deficient. Will someone do anything about that? Since Inyo County shows virtually no growth and it's biggest land owner, DWP, pays taxes under a special deal squeezed out of the legislature, the answer is probably no.
Here's someone who did something wonderful for the old courthouse. Lindsay McTevia of Independence donated a carillon of beautiful sounding bells which mark the time every day. During the holidays, the chimes ring out Christmas carols and other beautiful music. If only the bureaucrats would follow Lindsay's generous example. Merry Christmas, Lindsay! And to all of you from all of us in the Bureaucrat Beat Newsroom.
With that, this is Benett Kessler signing off for Bureaucrat Beat where we await your word on our lives in the Eastern Sierra and beyond.