The Bureaucrat Beat staff put our heads into government documents of late – the way too big Inyo County budget – 500 pages – and then Grand Jury reports from Inyo and Mono.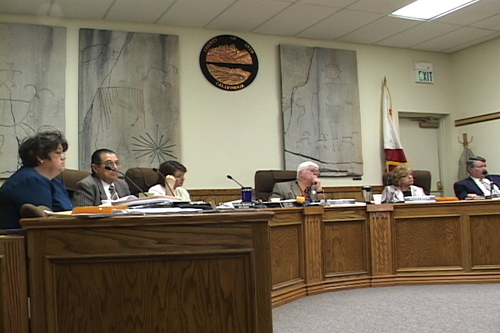 Our ruminations on all that paper. The Inyo Supervisors were going to spend $100,000 on a consultant to tell them how to charge southern Inyo residents more money for water. Shameful, considering the people were told that the Long Term Water Agreement plan to take over the town water systems from DWP would mean cheaper water. That means folks can afford to water their trees and plants, many of which would not make it due to low groundwater tables. Courthouse officials seem to have forgotten all about the promises made to their people.
We've got a better idea for the $100,000. Hire a serious, killer economic development consultant who could look at all of the details in Inyo and come up with a real plan to generate more money for government. The Inyo Grand Jury Report all but said, hang it up, Inyo, you're too poor for words, and all that lies ahead is incompetent workers and pathetic service levels.
Former Inyo Treasurer John Treacy pointed to the very valuable county-owned land in Big Pine and other places that could either be developed or sold. No need to re-invent economic development. It's not like other failing areas haven't had to resort to creative thinking.
Mono County and Mammoth Lakes. Big problem, said the Mono Grand Jury, transporting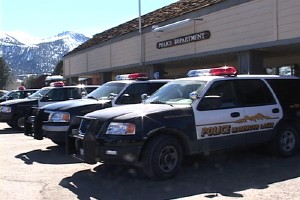 prisoners – most of which come from Mammoth Lakes – to the jail in Bridgeport. Mammoth might want to get some of the star dazzle out of its eyes and deal with the less glitzy sides of life – like where to hold alleged thieves, drunks and violent types who go crossways with the law. And, why is it taking so long to get Mammoth Police a decent department. Have you ever walked through the MLPD building? If you weigh more than 175 pounds, it's a very tight squeeze to get around corners and into offices.
One more service will disappear. AT&T, according to the Los Angeles Times, will drop the Time of Day service. Locally, you can dial 872-0111 and get the time from Verizon. AT&T has reasoned that they don't need to provide the time service anymore since so many other sources tell time – cell phones, TV receivers, etc. So long, service!
Hello, service. The Bishop Post Office workers recently went out of their way to help find a necessary package for us. They did it with a smile and good cheer. Big Bureaucrat Beat Thank You!
Lone Pine residents have complained to us about the postal system and the elimination of a mail delivery truck, leaving just one a day. One man told us that it can take a week to get mail from Lone Pine to Bishop, even though US Mail trucks go through Lone Pine every day. His conclusion, "I guess the Federal version of efficiency must be different than Webster's."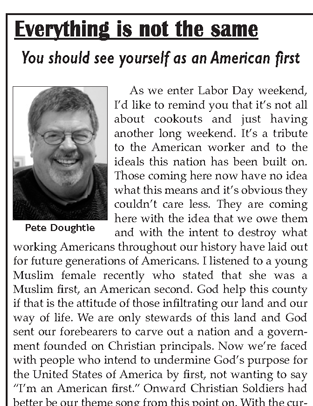 Hey, wanna read a column of a different kind? Our friend Pete Doughtie, who used to be one of the publishers of the Inyo Register some 12 years ago, now lives in Murfreesboro, Tennessee with wife Kay. They publish the Rutherford Reader. Check it out on the www. Pete writes a no holds barred column. The paper is on the net – rutherfordreader.com
Doughtie's already curvaceous southern accent has taken a deeper dip along with his wild ride into columnar rants. Nice to see the vigorous exercise of the first amendment. We will continue with vigor.
Those who support laborers called to ask us to honor our workers in the Eastern Sierra by asking business managers and owners to "follow the labor laws." Fair enough.
As we sit around the Bureaucrat Beat newsroom conference table (okay. It's a card table), we batted about what it is that makes a work place good. Here's the list of suggestions:
1- Cappucino machine
2- Real half and half for your coffee
3- No windows
4- Manual typewriters
5- Funky desks
6- Radios that play KSRW
7- Lots of pens and paper
8- No one telling us what to think
But that's just our opinion here in the dark and murky corners of the Bureaucrat Beat newsroom where light tries like heck to break into our cave of the intellect.
Until next time, may the labor in your day work out for you.