The Forest Service itself calls what some of it's Colorado employees did "insensitive" and "regrettable". Yeah. We've gotta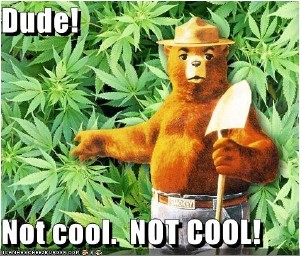 share the story. The Green Gestapo, as some refer to this federal bureaucracy, apologized, probably when the Los Angeles Times called. According to the Times, forest workers suggested that "campers who eat tortillas, drink Tecate and play Spanish music may be armed marijuana growers." Hello! Have we ever heard of gross generalization?
Forest Service officials, according to the Times, apologized to Colorado Latino leaders. It all started last month amid an investigation into how much marijuana is being cultivated in national forests in Colorado. Hey, we can relate to that.
Seems the Forest Service issued a warning about armed drug growers. The written apology for the wording of the warning said, in part, that the agency "learned some valuable lessons." That's nice to know.
Clearly Wall Street and big banks have failed to learn their lesson. Guess what they're up to now? They're buying senior citizens' life insurance policies for much less than they'll pay off, then they're selling them, betting the seniors will die and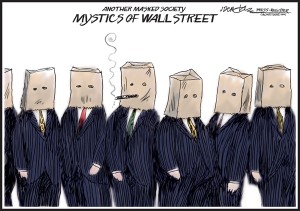 leave them with a handsome profit. Good grief. Maybe future bail-outs should include a clause that forces the big tycoons to go to work in grocery stores, loading bags so they know what it's like to actually provide a service.
We in the Bureaucrat Beat Newsroom like it when the cops from our two counties work together. That's what they did at the Tri-County Fair. The police and deputies arrested 17 people. They had also distributed photos of probation violators and as a result caught some of them. Way to go.
In the local-issues-that-made-the-big-media department – Oprah published the story of Lori Ciccarelli and son Jeremy on her Angel Network website. Very cool. Lori and Jeremy are the good news twins. Lori worked hard to deal with Jeremy's autism and succeeded, not only with him, but in getting the word out on how hard work changes lives. Oprah knows a champion when she sees her.
The Wall Street Journal recognized good work, too. A big story on the Norman Clyde exhibit at the small Eastern California Museum in Independence. Director Jon Klusmire and all the others at the museum have put together a class act that has not gone un-noticed.
Another slightly sung hero, Stefan Gatward, has made it his mission to correct grammar in public signs, mostly the failure to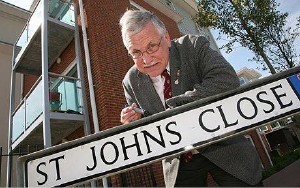 use the apostrophe. Cheers to you Stefan. Seems he has ventured beyond the apostrophe to other grammatical felonies in the UK. Bishop's Jim Tyler shared the Gatward update. He had put us on to a story last year in which two guys, who called themselves the Grammar Vigilantes, made their way through American National Parks – pen in hand as they corrected gross errors of grammar and spelling. They were arrested and banned from parks for de-facing signs. Seems that in the Grand Canyon, the bad boys fixed an apostrophe and were about to change a made-up word, "emense", when they decided not to further disfigure the sign.
Power to the perfectionists!
One final note about big corporate bribery of legislators. The Center for Tobacco Policy and Organizing with the American Lung Association compiled a report called "Tobacco Money in California Politics". That report for 2007 shows campaign contributions to legislators. Mono Assemblyman Tom Berryhill received a total of $11,750 from tobacco companies. Then Inyo Assemblyman Bill Maze took in $1,000. Inyo State Senator Roy Ashburn took $3,500 and Mono Senator Dave Cox took $3,000.
More evidence of our pay to play system of Democracy.
With that, this is Benett Kessler signing off for Bureaucrat Beat where we await your word on our lives in the Eastern Sierra and beyond.