FEMA, the "we do fake press conferences to make ourselves look good" agency, has done it again. For more than two years, the homeless in New Orleans tried to make their homes in FEMA trailers, which reek of formaldahyde in the mobile home interiors. Now, FEMA has started to hand out eviction notices to families. The housing situation remains desolate with few places to live and high rents.
FEMA could stand for Failure to Escape Momentous Agony. Tens of thousands of Americans lost their homes in a disaster. Thousands struggle with no help in a desperately troubled region. Just remember that if disaster visits your town FEMA will do as little as possible and then try to take that away.
Oh, by the way, FEMA trailers house citizens in numerous towns across the nation where disasters wiped out families' homes in New York, Pennsylvania, Florida, New Mexico, Arkansas, Missouri, Oklahoma, Kansas, Minnesota and, yes, right here in California.
The FEMA trailers in these states also emit formaldehyde from materials inside the homes. This makes people sick, so what has FEMA done? Announced a program to "provide testing for formaldehyde in travel trailers and mobile homes. What FEMA failed to say in its press release – what the federal government will DO if dangerous levels of formaldahyde turn up. One suspects they'll reach for the eviction notices.
On the political side of bureaucracy, what's up with the recycling of candidates in Inyo County? Mike Dorame and Butch Hambleton lost soundly in their bids for re-election four years ago. Maybe they formed a support group, and made a group decision that the voters just didnt know what they were doing when they voted the two men out. While on the Board of Supervisors, Hambleton and Dorame seemed more impressed with County Counsel Paul Bruce than with members of the public. Remember Measures A & B?
Speaking of public needs, we hear that parents in the tiny town of Independence want to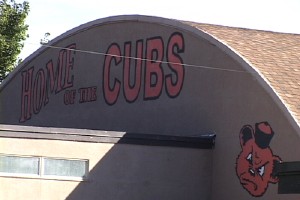 strengthen their school in the face of students transferring to other schools. It is a sad story. The community voted for a bond measure to improve the facility, but that vote of confidence seems somewhat lost. A good start – give the teachers their raises and build on their confidence.
In Mammoth Lakes, enough people stood up with confidence to demand a chance to vote for new taxes for parks and recreation facilities. The Town Council supported the people.
What about support for the staff at Mammoth Hospital? Sadly, a fair number of staff members feel disenfranchised with the loss of Interim CEO Ed Matthews. The Bureaucrat Beat newsroom staff hopes someone will find a way to treat people with the kindness they seem to need.
In fact, a great opportunity now exists. How about someone on the hospital board forms a subcommittee to meet with employees, find out about their needs and fears and let them know that they are part of the team. Employees have emailed us to say that they have long felt intimidated and not free to express their concerns. Strong leaders know they have a lot to learn from those who work the front lines of any organization.
Finally, as we have noted in the past, the arts offer a counter balance or antidote to the foolishness of bureaucracy. So, why not plan to see the local performance of William Inge's American Classic, Bus Stop. Lo cal actors perform February 28-March 16, Thursdays through Saturdays at 7:30pm and Sunday Matinees at 4pm at the Mammoth Lakes Arts Center across from the Police Station. Call for tickets at 934-1900. It's a three act play that unfolds in a roadside diner in Kansas. The characters undergo transformations of their own. We all need that from time to time.
With that, this is Benett Kessler signing off for Bureaucrat Beat where we await your word on our lives in the Eastern Sierra and beyond.