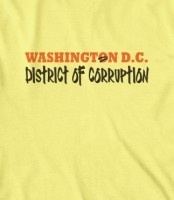 We hear it all around town – the grocery store, the gym – people say they have never seen government go so wrong. They don't trust anybody in D.C. whatever party they may cling to. When the Republicans this week proposed a wholesale re-do of Medicare, that got scary.
Their proposal would phase out payments to doctors and hospitals through Medicare, scale back the Medicaid program for the poor and disabled. Senior citizens would have to pay more for healthcare. Republicans want to give "fixed subsidies" to seniors and let them pay for health insurance. Trouble is Medicare costs 30% less since that's what insurance companies take right off the top for administration. Sounds like a major gift of funds to the insurance industry.
Why don't we ever read how the politicos have examined how their high and mighty theories would impact people and hospitals? We hear from some medical sources that the plan would quickly bankrupt most hospitals. We in the Bureaucrat Beat Newsroom see Washington, D.C. means Washington, District of Corruption.
Out and about our newsroom sleuths have also heard more blah-bah about Walmart and whether the giant retailer will build a store in Bishop. Fears still abound over that. In SAcramento, an Anti-Walmart bill passed the Senate Governance and Finance Committee. The measure would require so called "superstores", those that cover 90,000 square feet more to undergo an economic impact report before they go to local governments for permits. Several cities already require such a review. Under this bill, local governments could approve the store no matter what the results from the economic impact report. Similar measures were vetoed by past governors.
While some squirm over Walmart, others smile. That was the story at Angels' Restaurant in Mammoth Lakes where owners Melanie and Todd Nagy agreed to a fundraiser for Disabled Sports Eastern Sierra. Mammoth Police Officers played waiter. The fact that they stepped out of their usual roles made it fun. Hey, they're regular guys and they can get with the people. Great to see. The Mammoth Police Department took a lot of licks under the past regime. The new chief and the guys have made big headway.
Here's another terrific public servant – retired Inyo County Clerk Mary Roper. She liked the dedication of a blue spruce to her years of service – a tree planted on the Inyo County Courthouse lawn. She said at the ceremony that it made her think of the Joyce Kilmer poem and the line, "I think that I shall never see a poem lovely as a tree." Mary said Kilmer was a soldier in the U.S. Army and was killed in action by a sniper during World War I in France.
She said he was only 31 years old. He wrote the poem, "Trees" when he was 26 years old. Said Mary, "He was obviously a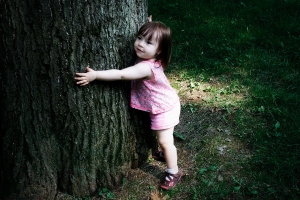 tree hugger." She also said, "Sometimes it takes courage to embrace the natural world and tree hugger has become a term that is intended to marginalize those who take a stand. Joyce kilmer," said Mary, "was honored posthumously for his bravery in battle and Camp Kilmer in New Jersey was named after him." Thank you, Mary for your deep sensitivity to what counts. And for your constant loyalty to public service.
Here's a shock DWP will cut $400 million from its budget. Yikes. Has frugality finally arrived at Hope St.? The Los Angeles Times reports that the major cuts will not mean higher utility rates. Really? All LA City departments are under major pressure to make cuts.
With that, this is Benett Kessler signing off for Bureaucrat Beat where we await your word on our lives in the Eastern Sierra beyond.