When Mammoth Town Councilman Rick Wood said that the Council's decision to eliminate positions meant a "change of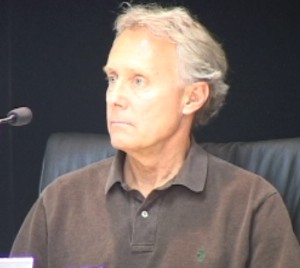 culture" in town government, he named the issue. Unless leaders remind all who work for government that they are servants, paid for by the public, things inevitably go wrong.
Yes, many public servants make lots more money than private citizens and have lots better health coverage. That's a problem. Another troubling detail came to our attention the other day. Citizens in Mammoth called to say they were shocked that seats on the hospital board and school board were up for election. Nobody told them! Hey, nobody told us either.
We did talk with Mono County Clerk Lynda Roberts, who also heads up elections. She researched the issue and said that her office did pay for a vertical half page in public notices in the Mammoth Times July 30th. Clerk Roberts said her office did not issue a press release but definitely would make a point to do that in the future. For Mammoth, those two boards hold important spots right now and people who wanted to run never found out.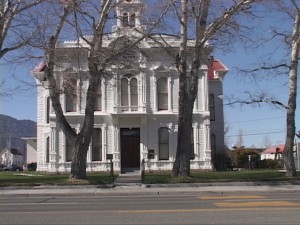 These matters should be shouted out by public officials. Not just the clerk but the boards themselves, unless, that is, they want to maintain the same people all of the time. The California Election Code does require a newspaper notice and a press release. One Mammoth man said what happened was by the letter of the law but not the spirit. Hey, regular people have enough to do to bring home a paycheck. Government officials need to help the working people participate in government. It's not a closed club, folks.
We will credit the Inyo Clerk with a notice and two press releases on the November election. That helps. We will also suggest that the school and hospital boards themselves issue press releases about elections and other things. It'll do them good to exercise regular contact with their masters, better known as the public.
Here's a story about a local gal who makes good. Former Mammoth Police Officer Paul Dostie said that his niece, Jessie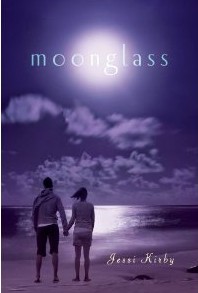 Horton Kirby has published book now in pre-order phase on Amazon.com. The book, "Moonglass", will launch in May of 2011. Seems she wrote about life in Mammoth, including some of the teachers. Jessie is a graduate of Mammoth schools with a BA from Cal Poly in English. She has already sold movie rights to "Moonglass". Kirby is now at work on her second book.
For those of you who have asked, a press release may come out this week on where the news $30 million court building will go. Court Executive Officer Tammy Grimm left us a message that a press release would come out sometime this week.
Citizens have found plenty of reason for the new building to go up where it was planned all along – the county seat of Independence. Public meetings produced no groundswell of support for Bishop as a location. Citizens have repeatedly told us they believe Judge Brian Lamb made up his mind months ago to switch the locale to Bishop, and they believe he will remain unswayed by public pleas.
We in the Bureaucrat Beat Newsroom do wish that one day some highly placed public official would think big and look at Inyo as a whole county with the need to make each part healthy. Would they, after all say of their own bodies, hey don't bother with the feet. Most people look at my head. So, the crippling arthritis in their toes would go unheeded until they just couldn't appear in public any more. Get what we mean? In fact, we should look at our area as the Eastern Sierra region. We could help each other and get more done. Maybe with Inyo's help, we could've pressured the stiff-necked state bureaucrats of the court who refused to hear what Mammoth had to say about the design of their court building.
With that, this is Benett Kessler signing off for Bureaucrat Beat where we await your word on our lives in the Eastern Sierra and beyond.