We never would have guessed at the number of crystal balls and downright clairvoyants in the Eastern Sierra. Some of our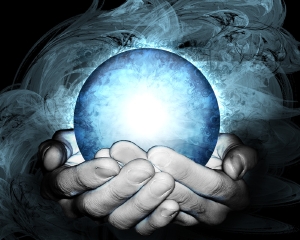 website comments suggest that the authors have connections to the invisible world. They have no personal involvement in issues or stories, were not there when things went down, yet eerily they claim to know exactly what happened and why! Wow.
Speculation based on a feeling really doesn't cut it. Unless you really do have the crystal ball. We enjoy the comments and views but sometimes the hate and anger eclipse all reason. Maybe if the commenters used real names, the level of communication would rise, unless, of course, they need to make legitimate posts and fear retribution.
We have a suggestion. When you sit down to comment on sierrawave.net, say to yourself that the other commenters or reporters are your friends and even though you strongly disagree with them, you won't hurt them with attacks and ugly slurs. Go ahead, just try it!!!!
How about we try this – sequester California's legislators until they sign a balanced budget. Until then, no pay, no holidays, maybe bread and water only, porta-potties in the Rotunda, no laundry, no dry cleaners, no FaceBook. That's what Stan Smith of Bishop suggested. Stan went further when he called for repo of their state cars, gas allowances and cell phones. Punishment until they do their jobs. How come we elect them, they collect healthy salaries and benefits, not to mention lobbyist perks and fame. Then, they fail to do their jobs and blame the other guys.
Now, the Senate Minority leader Bob Dutton claims the Governor's wife yelled at him so he can't agree to a budget. Are these people for real?!?! Maybe they need group therapy instead of a legislative session. It would go something like this:
Therapist: Now, Senator Dutton how do you feel about the way Anne Gust talked to you?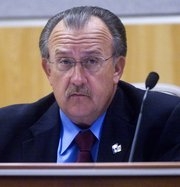 Dutton: She was mean to me. I knew the Governor would never do what we want if his wife yelled at me. So, I took my toys and went home to write a list of 53 demands I knew he couldn't meet.
Therapist: Senator Dutton, do you think you could try to focus on the people of California, have a cup of tea with Mrs. Brown and sign a budget?
Then the therapist turns to Anne Gust: Mrs. Brown, can you say, "I'm sorry I yelled at you, Bob. Let's have a cup of tea and sign the budget."
Bunch of scammers! Speaking of scams. Here's a juicy one. A local woman brought in the letter and the check she received in the mail. Good grief! The letter says it's from the International Claim Department from Ontario. It says, "Congratulations!! We are pleased to inform you that you are one of the lucky winners in the International Shoppers Customer Compensation and Appreciation Lottery Bonanza in the 2nd category." They claim all customers of major stores in the U.S., Canada and the world are entered into this lottery. The letter says the woman won $125,000. Here comes the other shoe.
The letter included a check from Macy's for $3,980 to help "pay taxes on your winning." Yeah, right. We did check the internet and yes, there are complaints filed on this scam. In one case, a woman told the claims guy that she wanted to run it by her lawyer. He told her not to do that because she might have to forfeit her prize. Reports say the checks sent out are fake and bounce, but by then the recipients have sent money to the scammers to "pay taxes on their winnings." Prizes never arrive and the scammers make out with cash. Don't do it!!!! Thanks to the local woman who shared.
Must be a Wonder Woman week. We updated you on the real Wonder Woman, Lynda Carter, who now has a singing career. Then, shock of shocks, news that NBC will bring back a Wonder Woman series. Geez, can't Hollywood writers come up with new ideas?
And in other news today, the Inyo Supervisors finally decided to take DWP to court and sue the socks off LA to get our water back. In Mammoth Lakes, everybody close to the Hot Creek lawsuit publicly apologized to the people of Mammoth and announced that the plaintiffs had, out of the goodness of their hearts, agreed to take half of the $30 million judgment if they could also have Woolly Mammoth. Okay. April Fool's already.
With that, this is Benett Kessler signing off for Bureaucrat Beat where we await your word on our lives in the Eastern Sierra and beyond.