A final word here at the beginning for those who would throw darts about political hate talk. Enough already. We in the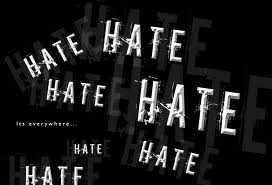 Bureaucrat Beat Newsroom have a request – Please look for what brings us together instead of what sets us apart. Then, sit back and watch life get better.
Okay. We will take the first step and look for what we have in common with the Los Angeles Department of Water and Power. After all, the newsroom has spent decades in search of bad things the DWP does. This week the Los Angeles City Council voted to make Ron Nichols, a Seattle-based utility consultant, DWP's sixth general manager in four years.
Nichols says he will stay "a long time". Mr. Nichols, may you see the Eastern Sierra as a valuable source for the life of your town and treat us with the respect that comes along with that. We all may benefit from development of solar power and prudent management of underground water. And, Mr. Nichols, you will make enough money to do a good job – $345,000 a year plus a $3200 per month housing allowance for a year.
Lots of bad talk in Mammoth Lakes these days what with the scarey shadow of bankruptcy looming over town. People we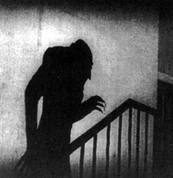 talk to are making a list of the naughty things Mammoth officials have done – Failed parking at the Village, Police Department semi-scandals, bad handling of the bear issue, apparent mishandling of Sergeant Hugelman and, of course, the $30 million judgment. Definitely material for self-examination.
Yesterday the Town Council issued a press release called, "Town Council Provides Assurance to the Community." It's basically the same message we've reported. They will maintain snow removal and police protection no matter what. The Council's press release addresses fears of lost service and new taxes. They plainly state that Mammoth will maintain critical services and that it takes voter approval to raise taxes. Even under bankruptcy, Mammoth would keep essential services. The Council repeats that they have retained a large national firm to petition the California Supreme Court in the Hot Creek litigation. They have challenged denial of insurance coverage of the lawsuit damages, have sought legal advice on bankruptcy and are actively pursuing settlement negotiations.
A story about Vallejo, California suggests Mammoth may negotiate something with the Mammoth Lakes Land Acquisition people over that $30 million plus deal. Vallejo has proposed paying unsecured creditors 5% to 20% of the amount owed. The Los Angeles Times story on this says it's probably rare for a municipal bankruptcy to propose not repaying all debts. The article says lots of towns now have money problems but municipal bankruptcies are still uncommon.
Here's an uncommon vehicle violation. One of our listeners responded to our list of new fines for vehicle violations. After all the State needs more money. However, the listener said he would like to see tickets handed out with big fines for people who violate Vehicle Code Section 21654. This section says that it is a violation to drive at a speed less than the normal speed of traffic moving in the same direction. If you're going slow, you have to get over to the right and the CHP can ticket you for holding up traffic. Wow. Who knew?
Here's something we all know. Once upon a time the way for corporations to make money was to provide good customer service. As one of our listeners pointed out, now that they have become effective monopolies, the corporations have dropped the expense of customer service. They just don't care any more.
We in the Bureaucrat Beat Newsroom care about you and thanks for caring enough about us to listen.
With that, this is Benett Kessler signing off for Bureaucrat Beat where we await your word on our lives in the Eastern Sierra and beyond.