Good grief. What has happened to our civilized society? Rhetorical question. Answer? It's fallen to daily frustrations, bad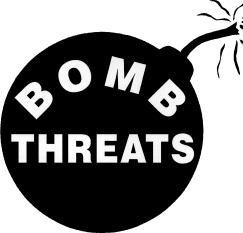 service, maddening wastes of time. Case in point. AT&T in Bishop. Seems the other day the hard working women, who have shouldered outrageous burdens heaped on them by AT&T, faced a bomb threat. These days you never know. The guy who delivered the threat? Seems he had to stand in line too long. (Customers have faced hour-long waits at the height of the Alltel-AT&T transition.) So, with a line too long, and who knows how many other affronts, he apparently brought out the bomb threat. He went to jail briefly. One more galling nastiness, no doubt. So, that's why we now see a security guard at the AT&T office. Somehow, don't you think if AT&T had put together a smoother transition, hired more people and really cared about their customers this wouldn't have happened? That's what we think.
The President lately called for more civility. This command includes big corporations, not just individuals. One of the dictionary definitions of civil is "not rude." That says it all. We would make that plea to our website posts. Here's a rude awakening. Legislators in Alaska, provably corrupt, went so far as to boast about it. An article in the New Yorker Magazine refers to a group of legislators who "solicited and accepted bribes…." The article says the bribes amounted to a mere few thousand, but the "atmosphere was one of brazenness." The girlfriend of the former speaker of the Alaska House of Representatives testified that she embroidered the letters CBC on about a hundred baseball caps." The initials stood for Corrupt Bastards Club. That's how blatant crime in politics has become. Thanks to one of our listeners for sharing that. Not only do they commit crimes. They also entitled to brag about it.
Thanks to another listener for the article, "Memento Mori" from The Weekly Standard. Memento Mori means, in Latin,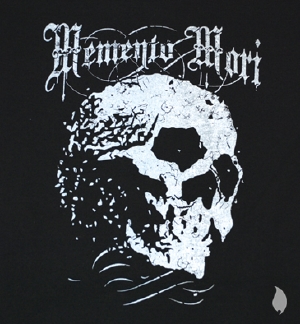 Remember you must die. An awareness of mortality does give us a choice perspective. This article discusses the demise of much of what we have come to know as our daily lives – video stores, maps, watches, yellow pages, even commercial radio. Thanks for the article. It's a good comeuppance. Gosh, darn it. We're mortal.
As one wise man said, "When we're born, we know we must die. Not knowing when, there's no time to waste on foolishness." We might send that notice to the California State professor who faces two misdemeanor counts of urinating on a colleague's door. Yep. According to Capitol News Service, prosecutors charged a math professor, Tihomir Petrov, with urinating on another math professor's office door. Denial? Out of the question. A surveillance camera caught the act of insolence on tape. Who knew mathematic differences could lead to this????!!
More than a few of us would like to leave a personal demarcation on the office door of health insurance companies. Seems that Anthem Blue Cross, Aetna and PacifiCare got ready to hike up our health insurance rates but Califonria Insurance Commissioner Dave Jones asked for a 60 day delay. He got it. Blue Shield, poised to up rates by as much as 59%, refused the delay. More health care reform, please!
Not if the Koch brothers can help it.Word about the ultra, ultra, ultra rich Koch brothers has spread. Seems police arrested 25 people who protested a secret meeting of the billionaire brothers, David and Charles Koch iat Rancho, Mirage, CA. Reports said protestors demonstrated in opposition to the Koch's funding of climate denial groups, far-right political candidates and anti-health care reform efforts. Demonstrators dressed in hazmat suits and held police tape marked "Quarantine the Kochs." Ouch. The demonstration was peaceful. Police made two dozen arrests anyway.
With that, this is Benett Kessler signing off for Bureaucrat Beat where we await your word on our lives in the Eastern Sierra and beyond.