Just to show we are truly fair and balanced in the Bureaucrat Beat Newsroom, to quote the Fox News erroneously used phrase, here's a thumbs up for LADWP.
One of our Bureaucrat Beat Newsroom denizens sent out a hearty thank you to DWP for dredging the Bishop canals. That's where lots of local folks walk their dogs, and the do appreciate a clear canal so fido, or, er…Tazbo, can jump in.
Talk about jumping in with all feet. Did you see the story about 99 year old Hedda Bolgar of Brentwood? She does psychotherapy four days a week and teaches the fifth day. At 99, she's seen it all including revolutions, wars, Hitler's invasion.
The thing we like – the fact that she's 99 and still going strong. You go, girl!! We plan to keep the Bureaucrat Beat Newsroom open and active for decades to come, based on Hedda's hope.
Meanwhile, back at the bureaucracies – more word games from AT&T. According to a story in the LA Times Business section, AT&T sent customers an 8,000 word service agreement that says people will get 30-day notice of price increases only when "commercially reasonable" and you can't sue the company. Gee, thanks for the swell gift, AT&T. Oh, yeah, we forgot to mention that AT&T made it clear there's no recourse to the service agreement except to cancel.
Hey, thanks for the heads up. Cancel me now before I ever sign up. Oh, yeah, and if you want to check out customers' rights, you have to wade through 2500 pages of guidelines. I don't think so. AT&T's bad behavior stems from de-regulation of phone companies. Shame on the government for turning irresponsible corporations loose to do what they will – steal our money and fail to give service.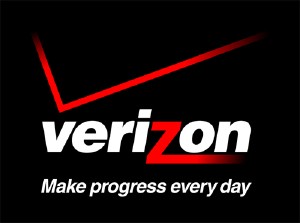 Hold on to your phones, Verizon is getting ready to send out service agreements, too, in which they also decided to hide things from consumers. The advantage of Verizon's agreement versus AT&T's? Verizon does not require customers to give up their rights to file lawsuits. Swell. What a great relationship.
Speaking of Verizon, we want to clear up one thing. Seems some misunderstood when we griped about Verizon taking 6 years to clear up the static in our news phone. That was not a slam on Earl and Phil, the devoted, hard working and very talented phone repairmen over the years.
It was a slam on Verizon for failing to invest enough money to upgrade systems in the Eastern Sierra. The repair guys are the best.
We don't like to get into national politics too much, except when it brushes uncomfortably close to our bailiwick. So when we found out Republican Veep candidate Sarah Palin had ordered Wasilla, Alaska city employees not to talk to the press, we took note. We do not have much respect for public officials who try to gag public employees. The First Amendment speaks of freedom of speech. It doesn't say, okay, you can talk but not if you're a public employee. Remember, it was a whistle blower who pulled the top off of the tawdry Department of Interior goings on – cozy relations with oil companies, expensive gifts from big oil, sex, drugs, alcohol.
Cheers to the whistleblowers!
And, hey, federal legislators, how about you vote for the Credit Cardholders Bill of Rights, as they call House Resolution 5244. Big banks and credit card companies mostly have us over a barrel. They raise interest whenever they feel like it, ignore fair practices of mailing payments and generally try to steal our money.
The Bill of Rights also requires credit card companies to mail out bills way ahead of payment dates. They don't do that now. The bill protects consumers from unfair fees. Congress is reportedly "stalling" on this bill as Big Banks lobby like crazy.
And, finally, Inyo Sheriff Bill Lutze wrote back when we knocked Inyo County and Mammoth Lakes for their shabby law enforcement quarters. Here is Sheriff Lutze's reply:
When I took office in 2007 the substations, both Lone Pine and Bishop was one of my priority's to fix and as you know after some 20 years the Lone Pine project is on its way to completion. Both had similar issues to address and fortunately the Lone Pine school District decided to sell the building in Lone Pine and we took advantage of it as it was a place where we could have the needs met.
Since 2007 I have looked at over 10 commercial properties that have became available and it seems that for one reason or another they have not been acceptable. Some of the criteria I used in locating a building for our needs are as follows:
Accessibility to the public
Centrally located for response
Ingress and egress in more than one direction for exit of emergency vehicles
Square footage that will meet our needs today as well as in the future
Space for secure parking of Sheriff's vehicles and equipment as well as
storage of impounded vehicles
Cost for remodel if needed
Cost of purchase or lease of the property and land
In the properties that I looked at only one or two of the items were available and although I can work with some of them it has been difficult to find property and structures already in existence to meet the needs.
I'm still looking, but in the mean time as part of the overall county move in the Bishop area we will be taking over that portion of the Clark Wing now occupied by the District Attorneys office that will be moving and completely remodeling that wing to help our space and modernization needs on a temporary basis.
Also I wanted to let you know that the board and CAO have been supportive of our needs on this project and I have worked closely with the CAO and Public Works to complete the project either long or short term.
Thank you for understanding our needs and hopefully this project will come to pass soon and we will continue to look for a long term solution.
Bill Lutze, Sheriff
Thanks for that, Sheriff, and with that this is Benett Kessler signing off for Bureaucrat Beat where we await your word on our lives in the Eastern Sierra and beyond.