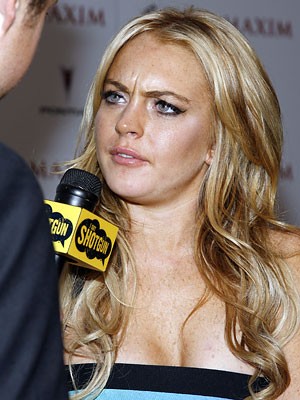 News watchers want to know – What do Lindsay Lohan and Paris Hilton do beside remain blond and under arrest?
The congressional appearance of Comedy Channel star Stephen Colbert did not harm his reputation but it sure did make the Judicial Committee Chairman Congressman John Conyer look like a pompous potato head. He told Colbert he could leave and submit a written statement. Some elected officials have CLEARLY forgotten to whom those chambers belong. Citizens have the right and even duty to appear there and have their say. We're frankly waaaaayyyyy tired of hearing congressional drivel about how important they are and how much money they take from special interests. Maybe they should get off their high chairs and come down to the floor where people can deliver their priorities face to face.
When we heard the Mammoth Town Council mention the possibility of outsourcing public services, red lights went on. Maybe this sort of thing can save money, but it requires someone to manage the contracts to make sure it costs less and not more. The federal government uses untold numbers of contractors which means a chance for more corruption and abuse. You know, they hire their friends, do favors for people who can line their pockets. Here's a good one. Seems the Border Patrol wants its officials to talk to one another. They will pony up nearly a half million to make it happen.
Here's what the Los Angeles Times said: "In an example of how common it has become for government agencies to outsource seemingly routine tasks to former officials, the U.S. Customs and Border Protection has awarded a 'strategic consulting' contract worth up to $481,000 over five years to a small firm staffed by former agency insiders." The article also says that among those who will benefit from the contract are "the agency's former commissioner and the husband of a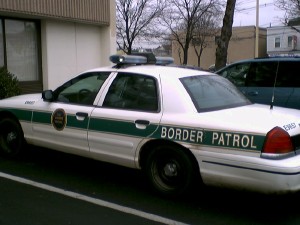 current agency spokeswoman." Bureaucrat Beat newsroom to Border Patrol – we would prefer that you not spend our tax money on that crazy contract!!! Figure out how to talk to each other on your own, for gosh sakes.
New surveys out on the national health care plan. Many still do not know what's in the plan, but around half of those polled, according to one source, say they wish the plan went further with universal health care. Meanwhile, health insurance companies have used the excuse of the new plan to jack up their rates as much as 30% in some cases. Those are the thieves who made health care reform necessary. Even when the current health care plan goes into effect fully in 2019 millions will remain uninsured and in jeopardy.
Talk about risk. Reports say that the rules of the California in-home aide program can not bar most criminals from employment due to a recent court ruling. Some investigations do take place that eliminate some felons but not all. On the other end of the spectrum seems government does offer some optometry services through the Medi-Cal program. Medi-Cal started to cover diagnostic services and other vision tests at the end of July.
Speaking of programs that work. Mammoth Town Councilman John Eastman recently said that Mammoth Transit reached its best ridership ever in the month of August. 54,000 riders stepped into the bus last month. Wow.
We mentioned last week that Edison representatives spoke to the Mammoth Town Council about power outages and squirrels that get into power lines. We could probably cope with the squirrels but have not enjoyed the business rate increases this summer. Edison really knows how to hurt a guy when he's down the already troublesome economy. We know it's supposed to balance out over the winter. We hope so.
With that, this is Benett Kessler signing off for Bureaucrat Beat where we await your word on our lives in the Eastern Sierra and beyond.