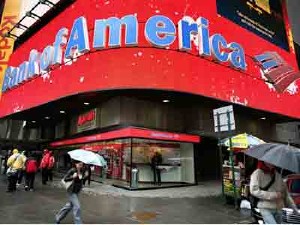 We hear a lot of gripes these days about big banks. Every time you turn around, someone said, they slap on new fees and take away more service. Robert Reich's blog on Truthout points to the complacency and abuses of big banks, many of which the federal government bailed out of their big trouble.
Like spoiled children, they're going right on with their bad habits and treating taxpayers no better, possibly worse. Some are talking that the mega-banks need to be whittled down to size. Officials have proposed other regulations. So far, the Obama Administration has done nothing. Come on, guys, let's not wait for another financial meltdown.
We in the Bureaucrat Beat Newsroom read the Los Angeles Times with relief this week. Two headlines on the same page reminded us of how very glad we are to live and work in America. Headline number one – "TV Journalist Won't Be Flogged" – that was a story from Saudi Arabia where there is no First Amendment, and they were thinking of taking the cat of nine tails to the reporter. The other headline – "China Mob Lynches Salesman" felt too close for comfort for our Bill LeFever. But, again, the salesman atrocity happened in China. Whew!
Back to civilization. Hey, we can't wait to see the new movie, "Where the Wild Things Are", based on the child's book of the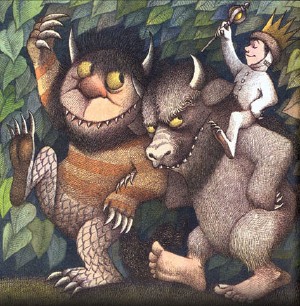 same name. Remember that one? Yeah, it was a long time ago. On the side of magic and memory, the characters are animated and gnarly. One of the voices, performed by Tony Soprano AKA James Gandolfini. We've heard it's not just for kids.
On the move to escape bureaucracy and its ugly by-products? Check out John Irving's new book, "Last Night in Twisted River." You know, Irving wrote "The World According to Garp", "Hotel New Hampshire" and many others. Irving likes to write tales of dysfunctional families, encounters with bears and crazy people. Hey, sounds like Mammoth Lakes!!
'Tis the season of Halloween, so we thought we would share this somewhat macabre news note. Seems Wal-Mart Stores Inc. will now sell caskets on its website at prices that undercut funeral homes. Discount rival Costco thought of it first. Yikes. As long as the discount giants don't try to perform surgery or clean teeth.
And, now, for some bureaucratic blasphemy. According to Inyo Assemblywoman Connie Conway, the State Legislature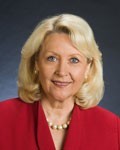 continues to take us to the cleaners. Conway mailed out info to constituents that says the Department of Corrections recently hired 18,000 new employees in spite of a static prison population. She points to the wasteful spending on boards and commissions. The good news – eleven boards have been cut in the last few months. Seems they mostly existed to feather nests of political cronies. We have a feeling the waste only starts there.
Wasted time in Mammoth Lakes on the bear issue? That's what people are saying now that they know the Wildlife Subcommittee meetings should have been open to the public. Some Mammoth citizens say that the secrecy of the meetings kept two parallel agendas going – the one of officials in closed meetings and the other of the public. Not productive.
We've asked for an opinion on Inyo County's ongoing subcommittee meetings on Klondike Lake. Is it an Ad Hoc Committee or a Standing Committee? Should it be open to the public? The same group has discussed the same topic over five or six months. Stay tuned. An official's desire to keep things under wraps is not enough to conduct secret meetings, but there are legitimate Ad Hoc gatherings for temporary purposes.
Boy, do we wish this dialing 1-760 were temporary. How many times have you heard the recording say, "Please dial 1 and then the area code and then the seven digit number…" We've heard it enough to know our habits are hard to break.
With that, this is Benett Kessler signing off for Bureaucrat Beat where we await your word on our lives in the Eastern Sierra and beyond.