As the bears go to sleep for the winter, the officials in Mammoth might want to wake up. Bears are smarter than they think. Recently published research shows that the bears in Yosemite chose, more often than not, to break into minivans, which generally hold more food.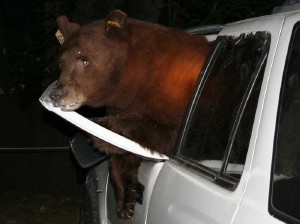 Yosemite scientists started to notice the bear preference. Their research did show that nearly a third of the vehicles broken into by bears were minivans, even though they made up just 7% of the cars that visited Yosemite. Which means humans have to at least be smarter than the average bear to manage them.
We in the Bureaucrat Beat newsroom think the Governor's office fell short of average Bear IQ when they failed to appoint Mono County's Tim Alpers as head of the Department of Fish and Game a year or so ago. Now, the guy they did appoint has resigned. News reports described Donald Koch's reputation as that of "impersonating the 'invisible man'". Seems the former Fish and Game head refused to talk to reporters about the trout stocking program. Even legislators could not get the data out of Koch to verify legal requirements of spending on trout stocking.
Another blunder by Schwarzeneggar's henchmen. Alpers has the personality, public service background and understanding of Fish and Game's duties to the public to have done a fine job. Hiding out should not top the list of qualities for a department head.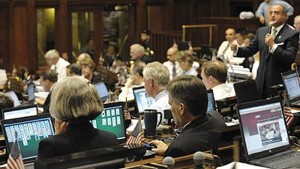 Members of Congress don't even bother to hide out. They just publicly ignore the peoples' business. A photo circulating on the internet turned up in our newsroom. We will post the photo on the website version of Bureaucrat Beat. Basically, one guy is talking and the members of Congress sitting in front of him remain riveted to their computers on which two of them play solitaire. Another diddles around on Facebook while a fourth focuses on baseball scores. Grounds for firing, wouldn't you say? On top of this falderal, they only work three days per week.
The email suggests that it's time to vote everyone out. The sender says "No more lifelong healthcare, retirement, voting in their own pay raises, taking perks on our taxes, etc."
We couldn't agree more. But we could say more, and we will. One of our listeners told us this week that he believes America should call a Constitutional Convention and amend the Constitution to clearly limit the way elected officials spend campaign funds. In fact, how about no more campaign funds. Members of Congress and the Senate take in millions from banks, lawyers, health insurance, real estate, and many other special interests. Let's face it. We have a payola system not a democratic one. Do you really believe the wealthy interests would keep up the pay to legislators if they weren't getting results? This whole pattern must seriously stop.
Let's pause for relief for a moment. The arts take the edge off madcap bureaucracy. We in the Bureaucrat Beat newsroom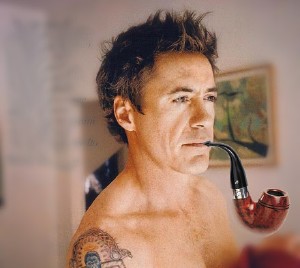 gleefully read about an updated movie version of Sherlock Holmes. Robert Downy Jr. will play the delightful sleuth. We love those who devote all they have to investigative ventures, even if they are fiction.
Seems the new Holmes movie will go beyond Conan Doyle's stories. The Los Angeles Times review says the writers worked to "modernize Holmes by making him more mischievous and irreverent." The detective film will air Christmas Day.
For those who wondered about marijuana for medical purposes, the U.S. Department of Justice issued this statement: "Federal prosecutors should not investigate people who take marijuana for medical reasons – nor their legitimate suppliers – in the 14 US states that allow the medicinal use of cannabis." Just FYI for those who have asked us about this.
With that, this is Benett Kessler signing off for Bureaucrat Beat where we await your word on our lives in the Eastern Sierra and beyond.